Dhrubaa Mitra found that her inherent flexibility was a good fit for the roles ABB had in mind for her, and her enthusiastic acceptance of those roles has been the key to her ongoing success.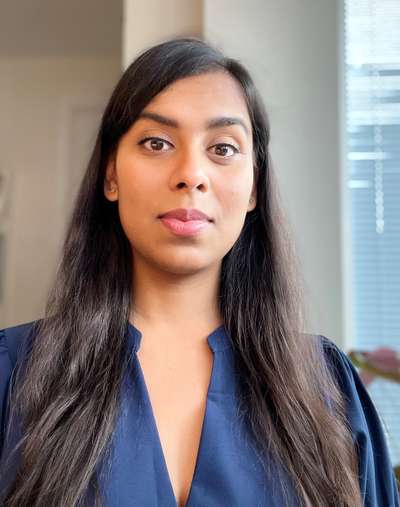 Dhrubaa Mitra

Electrical Delivery Manager for ABB Industrial Automation Energy Industries

"I've been able to create and evolve with each of my roles, but I'm only in this position because of managers and colleagues who have empowered me to grow in my strength areas."
The road to ABB for Dhrubaa Mitra, Electrical Delivery Manager for ABB Industrial Automation Energy Industries, Aberdeen, Scotland, was direct. She joined as a graduate, straight out of university, having handed her CV to an ABB Human Resources manager during a campus event. She soon received a call from the lead engineer of the Electrical and Instrumentation Consulting division of ABB and several interviews later was hired as a graduate electrical engineer at the Head Office in Daresbury, Warrington, Cheshire.
"I was in that job for two years, working within the Integrity Management and High Voltage Electrical Teams, undertaking electrical power system studies, as well as looking at the health of a wide range of customer assets," said Dhrubaa.
As part of ABB's graduate program, Dhrubaa was mentored by an ABB sponsor for her graduate project. That mentor felt that Dhrubaa's degree and experience would be well suited to a new role and soon asked if she would be interested in first gaining some additional experience for the role within the oil and gas industry, based in the Aberdeen office.
"Being open to new challenges, I immediately said 'yes' and joined that team," said Dhrubaa. "I trained to become an automation service engineer, but working in that role gave a great way to learn about the electrical systems of discrete plants and their operation. This led to my developing the electrical service portfolio for the PAEN business and department and eventually to my current role."
"That flexibility is part of what I enjoy so much at ABB," continued Dhrubaa. "There is not always a prescriptive, pre-defined career path. You may be offered a move that you had not originally considered that turns out to be a marvellous opportunity to put your existing skills to the test and learn new ones."
As a large and complex organisation, a move sideways at ABB, even the occasional leapfrog, often benefit careers in unexpected - but always rewarding – ways.
According to Dhrubaa, "It's part of the ABB DNA that talent is spotted, supported, and encouraged. ABB enables you to play to your strengths."
Young graduates joining the workforce are still very often discovering where their true aptitudes lie. ABB's culture of nurturing young talent by offering them opportunities to try different roles eventually guides them to mutually rewarding and fulfilling positions.
"It's not just handed to you," Dhrubaa said. "You need to demonstrate an interest and an aptitude, but once you're identified as a potentially good fit for a role, you're given the opportunity and support to show what you can do. I try to reflect the support I was given with the team I now manage."
Electrical Delivery Manager, Dhrubaa Mitra
Once Dhrubaa arrived in Aberdeen she was trained up on servicing ABB Control Systems for onshore and offshore oil and gas facilities.
"The training was a lot of fun," said Dhrubaa. "I learned so much. An offshore oil and gas platform is its own little city-state. Everything from generation to distribution takes place on that island, so it's a great introduction for any young engineer who wants to fully understand every aspect of electrical control and automation because you are exposed to every part of the process."
After two and a half years of offshore experience, Dhrubaa's manager said that ABB was going expand ABB's Electrical Equipment Services team for the oil and gas industry and wondered if she would be interested in taking on a Sales Support role.
"I found it was very satisfying to support Sales managers who were not necessarily electrical engineers," Dhrubaa said, "I soon started taking responsibility for coordinating delivery, which in turn moved me into more of an Electrical operations management role."
Because of her successful progression, Dhrubaa eventually became Electrical Delivery Manager for ABB's Industrial Automation Energy Industries. Electrification is a central focus for ABB and Dhrubaa now a key component of that future.
"I've been able to create and evolve each of my roles," she concludes, "but I'm only in this position because of the managers and colleagues who have empowered me to grow in my strength areas. I shared the vision my managers and mentors had for the future of the business and worked hard towards achieving it and in the process, I have been given numerous opportunities to learn and develop new skills, which has been amazing."