About us
Imagination — Reach The Top
Our vision is to be the undisputed leader in semiconductor IP solutions that transform billions of lives.
At Imagination, we solve complex problems by creating innovative technologies that help our partners to succeed.
We pride ourselves on empowering our partners to deliver innovation that inspires new products, and we thrive on high volume opportunities.
To put simply, we're motivated to work in close partnership with our customers – developing relationships and provide the expertise needed to address specific markets with success. Every time.
Our core values
At Imagination, we understand the importance of having clear and shared values. Values are the platform on which everything else is built.
Here, we all share the same five core values that we have embedded into our culture and DNA.
Customer first - We are committed to making our colleagues and customers successful and highly satisfied.
Collaborative - We are a family. We are respectful to our colleagues and customers. We work with and listen to them to achieve the best outcome.
Innovative - We strive to innovate with new and forward-thinking solutions.
Straightforward - We are always humble, ethical, open, and constructive with colleagues and customers.
Committed - We deliver what we say, when we say it, to the highest standard.
We believe in these values and bring them to life and put them at the heart of everything we do.
Working with Imagination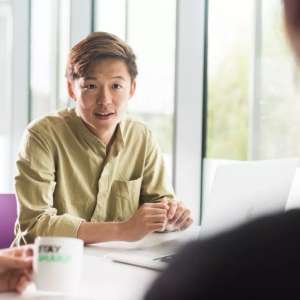 Towards a stronger UK technology industry, passion for innovation.
Innovation is in our DNA as a result of over 25 years of experience in designing and licensing market-leading IP processor solutions. Imagination helps our customers: accelerate their time to market; reduce the total cost of ownership of IP; optimise power, performance, and area; and develop a future-proof strategy.
Imagination's innovative technology underpins many leading electronics products from top-tier brands. We appreciate that our customers have a choice and we are very grateful that they choose to work with us.
Join our team
At Imagination Technologies, we apply world-renowned engineering expertise to solve today's most pressing technology challenges; from smarter devices using artificial intelligence to greater insights through augmented reality.
Create today what the world will enjoy tomorrow.
We are a member of the Gradcracker Five-Year Club
We have been a Gradcracker advertiser for at least five years. We recruit regularly and should still be doing so whenever it is time for you to apply for placements or graduate positions - make sure that you Follow us to be alerted to any of our new opportunities.