Imagination is a global technology leader whose products touch the lives of billions of people worldwide. Established in Britain in 1985, Imagination's broad range of silicon IP (intellectual property) includes the key processing blocks needed to create SoCs (Systems on Chips) for mobile phones, mobile computers, consumer multimedia, wearables, IoT devices, automotive, networking and enterprise. Imagination IP includes solutions for graphics, video and vision processing, general processing, multi-standard communications and connectivity.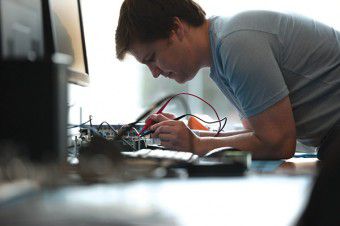 Imagination works closely with leading semiconductor companies and the consumer electronics companies responsible for many of the most iconic and culturally important products of the 21st century.
Imagination recruits graduates, industrial placement students and summer placement students for hardware and software engineering roles in its sites across the UK.
We have a highly skilled workforce of over 1,400 people, 80% of whom are qualified engineers. Our headquarters are in Kings Langley, Hertfordshire, UK. We also have other sites in the UK, including Bristol, Leeds and Chepstow (Wales), along with other offices around the world.