About RBS
Discover where your talents and passions could take you. On our Graduate and Internship programmes you'll have the perfect mix of support and challenge. We'll help you build a career you'll love, as you help us to shape our future.
We're the bank that's determined to make a difference – to our customers, our people and the communities we serve. That determination is what makes RBS such an exciting place to work.
We believe there's a right way to do business, and we've created a fair, open, honest culture that values your passions and will help you achieve your full potential.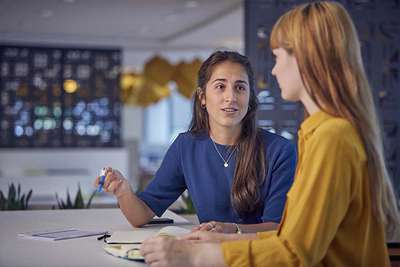 We offer internship and graduate programmes in the following areas:
Software Engineering
Explore the latest banking innovations and help us harness the power of technology to make a real difference for our people and our customers – helping us build the bank of the future.
Data and Analytics
Our Data and Analytics programme will enable you to gain first-hand experience of the vital role that data plays in our business.
RBS International
Join our growing business and gain exposure to customers in the Retail, Private and Corporate sectors, giving you an insight into how we support everyday life.
Risk
Here, your flair for analysis, strategy and consulting will be crucial to keep our business and customers safe.
Internal Audit
On our three year Internal Audit programme, you'll learn key skills crucial to your success as well as working towards a recognised qualification to help you excel in your career.
Customer Solutions
Start your career with the UK's leading commercial bank. You'll build relationships with our commercial customers – from start-ups to well known companies.
Change and Business Solutions
We'll help you develop a unique set of skills so you can support us on a range of resources to help us manage change and stay competitive.
Finance
Join our Finance programme to develop a deep understanding of how our bank is run, while completing an industry recognised qualification.
Private Banking
Experience how we're supporting our private clients in the UK and internationally, by joining one of our exceptional private banking programmes.