Who we are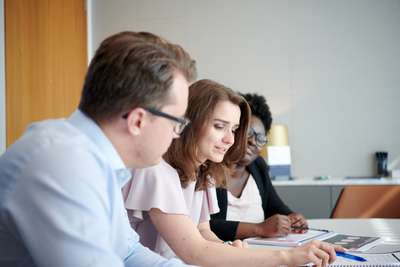 'In February 2019, we were ranked as one of the "100 Best Companies to Work For" by Fortune magazine and the global research and consulting firm Great Place to Work®.
Bank of America also was recognised as the only financial services company on Fortune's inaugural "Best Big Companies to Work For" list, which comprises seven companies with more than 100,000 U.S.-based employees.' — Brian Moynihan
One of the world's leading financial institutions, we have 66 million customers ranging from individuals to businesses to governments and we are committed to growing responsibly.
We've been building meaningful connections in Europe, the Middle East and Africa for 90 years, and you'll find our 200,000-strong workforce in more than 35 countries worldwide. But our success isn't just about the figures, we want to continue to share our success with our communities, and ensure we are a great place to work for our teammates through driving operational excellence.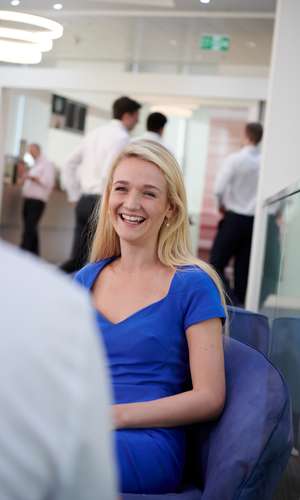 What we believe in
Every moment matters, for our clients and each other. We're all individuals with our own potential and our own differences. We continually ask the question 'what would you like the power to do?' and together, we go the distance to deliver. Great teams are built on trust, shared ownership and accountability. And we take responsibility. Our actions affect people's lives each day, so we make decisions based on shared success, good citizenship and building communities.
Our diversity and inclusive culture make us strong. They're integral to our sustainability too. We have been recognised by Euromoney as the World's Best Bank for D&I as well as having signed The Women in Finance Charter in 2017. Since then, we've taken more steps to make sure that there are more women at senior level by 2021.
We also believe in giving you the inspiration, tools and confidence to make the transition from school to the career you really want. If we're to make financial lives better - and we had a record year doing that in 2018 - we need to make sure your life is what you want as well.
Whether you join us in Investment Banking or Technology, and you're based in London, Chester, Dublin or another of our 19 EMEA locations, you'll enjoy great training and benefits that are tailored around you.
They cover health, finance, leisure, lifestyle and work/life balance, so you can choose what suits you best.
What we do
Our Global Banking & Markets division looks after mid- to large-sized companies, corporations and institutions. It's made up of Business Banking, Global Commercial Banking, Global Corporate & Investment Banking and Global Markets. As well as these client-facing groups, our teams also work in Global Capital Markets, Global Research, Global Transaction Services and Wholesale Credit.
What you could do
From apprenticeships to internships, industrial placements to full time roles, there's something for you if you're looking for a rewarding, fulfilling career all designed to give you as much insight as possible into what it's really like to join our team.