Who we are
As one of the world's leading financial institutions, we support 66 million customers in finance, from individuals, to businesses, governments and institutions.
With a 200,000 strong workforce in more than 35 countries, you'll find us all over the world, from the Americas to Europe, the Middle East & Africa and Asia, helping to make our customers lives better.
And, we care about supporting our colleagues across the globe as much as our customers. In February 2019, we were ranked as one of the "100 Best Companies to Work For" by Fortune magazine and the global research and consulting firm Great Place to Work®.
Shape your world with us
We know it's important to work for what matters. Here, you'll discover a career with global and local impact. You'll work in a collaborative team with responsibilities from day one, and plenty of opportunities to shape your career. And, through our networks, clubs and events you'll find friendships and experience our wonderfully inclusive culture.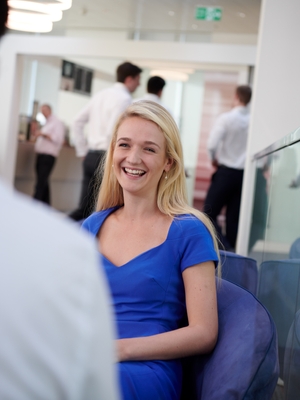 What you'll do with us
The worlds of sustainable finance, workplace culture and technology are evolving fast. Together we can shape them to be smarter, greener, safer and more inclusive.
From internships to industrial placements to full-time roles, you'll find an opportunity to lead change with us. Our Insight programme will help you learn and grow in a whole new way while you're at university, and through our summer internships, you'll discover what worlds you'd like to shape when you start your career.
Our analyst and associate graduate programmes are where you'll start to really make an impact. You'll create a career that works for you, with opportunities to start your journey in a range of areas: Compliance, Corporate Audit, Corporate Treasury, Global Corporate & Investment Banking Credit, Global Corporate & Investment Banking, Global Markets, Global Research, Global Transaction Services, Market Risk, Quantitative Management and Technology.
Our recruitment process
Analyst internship and full-time recruiting takes place on a rolling basis once our applications are open. Assessments often begin before the deadline, so it's best to submit your application early as this will give you the best chance of being considered for the role.
Mentoring
Almost everyone accepts the importance of mentoring, but so few of us actually have a mentoring relationship. How do you find a mentor? What does that relationship look like? And what does the outcome of mentoring lead to? A senior tech leader at Bank of America shares her own story and her personal passion for mentoring. Listen on Spotify here!
We are a member of the Gradcracker Five-Year Club
We have been a Gradcracker advertiser for at least five years. We recruit regularly and should still be doing so whenever it is time for you to apply for placements or graduate positions - make sure that you Follow us to be alerted to any of our new opportunities.
Follow
Following