Help us shape a new world at Bank of America
The worlds of sustainable finance, workplace culture and technology are evolving fast. Together we can shape them to be smarter, greener, safer and more inclusive.
At Bank of America, we care deeply about our planet and the people on it. That's why we provide billions of dollars in financing for sustainable business activities. We develop emerging technology to help organisations gain funding more safely, rapidly and globally than ever. And we support our people to lead the way in change, too.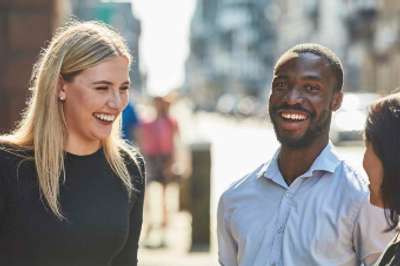 Join our Global Transaction Services (GTS) Summer Analyst Programme and you'll kick-start a global career with on-the-job training. Our GTS organisation provides global treasury solutions to multi-national corporations, including liquidity management, trade and supply finance, foreign exchange, and more. As you learn technical, analytical and professional skills, you'll work within various teams across our business to provide long-term solutions that support our key clients treasure needs.
What you'll be doing:
Learning about the treasury management industry, and how it contributes to both our business and our clients' businesses
Supporting the sales process, starting with client prospecting through to execution and implementation of the deal
Working on sales analytics, pricing models and business improvement initiatives to product markets across the treasury franchise
Practically applying your learnings and knowledge, helping clients meet their goals
Interacting with colleagues across our business lines, ensuring smooth execution and delivery of client requirements
Learning about emerging technologies that are shaping the future of our industry, and providing your input on product innovation
What you need to apply
You'll need to be currently studying for a STEM degree, and on track for a 2:1.
How would you shape your world?
At Bank of America, we'll help you shape your own world through opportunities to learn, grow and belong. You'll work in collaborative, global teams and experience the support we offer, from mentorship programmes to development opportunities. We foster a diverse, inclusive culture, where you'll build networks through clubs, activities and events.
Ready to kick-start your career?
We need all kinds of people, perspectives and skills, so if you're as passionate as we are about making the world better, this could be the opportunity for you.
Analyst internships and full-time recruiting takes place on a rolling basis once our applications are open. Assessments often begin before the deadline, so it's best to submit your application as early as you can.
We've signed the Gradcracker feedback pledge.
(This means that we will supply feedback if requested after an interview.)
1e127ede32d8f816eacfb0aed73cee11