Help us shape a new world at Bank of America
The world of technology is evolving fast. Together, we can help shape it to be smarter, safer and more accessible.
Here at Bank of America, we're developing innovations in emerging fields like artificial intelligence and machine learning. Through our cutting-edge projects and prototypes, we help all kinds of businesses to access finance more safely, rapidly and globally than ever. And, we support our people while they make the world of technology better, too.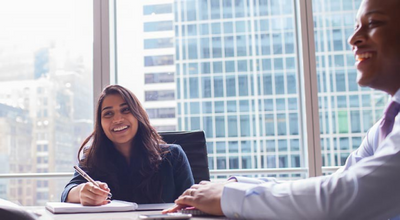 Join one of our Global Banking & Markets internship programmes, and you'll kick-start a global career, with incredible opportunities for lifelong learning, development and support. Working with businesses, institutions and governments around the globe, you'll help to raise capital and create growth in their communities. And while you make global impact through your work, you'll have on-the-job support to help you grow.
How would you shape your world?
At Bank of America, we'll help you shape your own world through opportunities to learn, grow and belong. You'll work in global teams and experience the support we offer, from mentorship programmes to development opportunities. We foster a diverse, inclusive culture, where you'll build networks through clubs, activities and events.
What we're looking for
We need all kinds of people, perspectives and skills, so if you're as passionate as we are about making the world better, this could be the opportunity for you.
We're looking for forward-thinkers, who might already have ideas of how we could lead change in the world of sustainable finance. You should be comfortable taking on responsibilities from day one, and eager to grow your career and skills through our training and development opportunities. And, as you'll be working in teams that span the globe, you'll also need to be a keen collaborator with great communication skills.
What you need to apply
You'll need to be currently studying for a STEM degree, and on track for a 2:1.
Location
You'll find opportunities for our internships across EMEA.
Ready to kick-start your career?
Recruiting takes place on a rolling basis once our applications are open. Assessments often begin before the deadline, so it's best to submit your application as early as you can.
We've signed the Gradcracker feedback pledge.
(This means that we will supply feedback if requested after an interview.)
1e127ede32d8f816eacfb0aed73cee11