The Code for Good hackathon gives you the chance to put your coding skills towards doing good for nonprofit organisations. It's also a great opportunity to see whether a career in financial services technology is for you.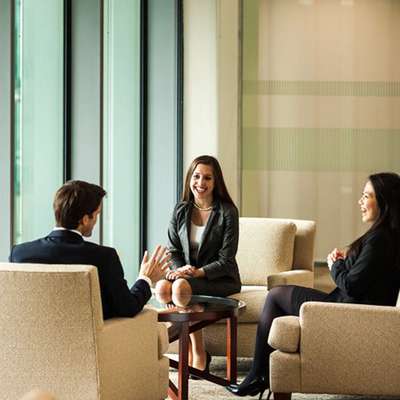 Over the course of 12 hours, you and your team will develop a technology solution for a leading nonprofit organisation. You'll get to work side by side with our expert JPMorgan technologists, learning from their experience as you creatively solve real world problems faced by social organisations. You are encouraged to come up with cutting-edge ideas that could make a difference to the people who need it most.
In addition to networking with other aspiring software engineers from other countries, Code for Good is also a chance to meet our recruiting teams and experience what it's like to work as a software engineer at JPMorgan. Our focus is on providing a welcoming, engaging, and creative environment to support underrepresented genders in tech culture. Anyone who identifies as a marginalised gender including, but not limited to, cisgender women, transgender women, transgender men, non-binary individuals, gender neutral individuals, genderqueer individuals, agender individuals, pangender individuals, or a gender who are otherwise underrepresented in tech may register.
The event will take place at our JPMorgan Glasgow office. Participants will need to bring their own laptops for the event. Further details and instructions will be provided to successful applicants.
Top participants in our Code for Good virtual hackathon may be offered a position in our 2023 Software Engineer Internships.
Code for Good Hackathon Details:
Location: JPMorgan Office, 45 Waterloo Street, Glasgow, G2 6HS
Event Date: Friday 21st October to Saturday, 22nd October 2022
Eligibility:
The Code for Good virtual hackathon is open to individuals who:
Are highly motivated and enjoy working in teams to come up with innovative solutions
Have strong interpersonal, communication, analytical and problem-solving skills
Attend university with an expected graduation date 2023 or 2024
Computer Science, Computer Engineering, Electrical Engineering or STEM degrees are preferred
About the process:
To be considered for Code for Good, you must complete the following steps:
Please read the Official Rules before you start this application.
By 7th October 2022 – Click 'Register' and submit your application for the Code for Good Hackathon.
Please complete HackerRank within 48 hours from receiving the invite.
What's next?
Help us learn about you by submitting a complete and thoughtful application, which includes your CV. Your application and CV are a way for us to initially get to know you, so it's important to complete all relevant application questions so we have as much information about you as possible.
After you confirm your application, we will review it to determine whether you meet certain required qualifications.
Hackerrank is required, and your application will not be considered for further review until you have completed it.
JPMorgan is committed to creating an inclusive work environment that respects all people for their unique skills, backgrounds and professional experiences. We strive to hire qualified, diverse candidates, and we will provide reasonable accommodations for known disabilities.
We've signed the Gradcracker feedback pledge.
(This means that we will supply feedback if requested after an interview.)
1e127ede32d8f816eacfb0aed73cee11