Learn more about us
We don't expect you to be an expert on our business, but the best people tend to have a general understanding of what we do and how we do it. If you're looking to find out more about us, then Gradcracker is a good place to start.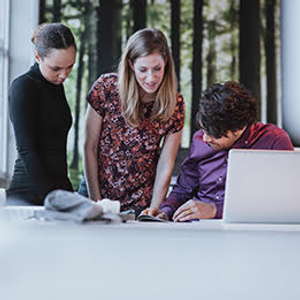 Prepare your questions
Asking informed questions about our business and our career opportunities is a good way of demonstrating that you're serious about joining us. This includes questions about the position itself and how it fits into the company as a whole. Feel free to write your questions down and take them in with you as a reminder.
Practice your answers
Before the interview, think through your experience, skills and interests, and get ready to discuss how they make you a good fit for the job. The more you can provide us with specific examples, the better. Typical questions we like to ask include:
What do you know about WTW?
Of all your accomplishments, which makes you the most proud?
Why would you like to work here?
What do you value most from your career?
What motivates you?
Why do you think you are a good fit for the hiring manager's needs? We'll want to know what unique skills you can bring to the role.
Plan your day
Get your paperwork ready. Bring a fresh copy of your CV and your list of questions.
Dress appropriately. You cannot go wrong with a traditional business suit or other professional business attire, but know that at WTW we dress for our day, so you can expect to see many colleagues dressed in business casual.
Be on time. Plan how you're going to get to the interview in advance and leave earlier than you think you need to.
You should be arriving at the office with at least 10 minutes to spare to allow for security screenings or other possible delays.
At the interview
Be yourself. While it's important to be professional, don't be afraid to let your personality shine through.
Consider your body language. What you don't say can often be as important as what you do say in job interviews. Understanding and maximising your non-verbal communication - smiling, eye contact, handshake, posture, and the like - will help you excel.
Stay in control. It's natural to be nervous in an interview. Remember that it's fine to pause before responding to questions to gather your thoughts, and if you're unsure about a question, it's also fine to ask.
Meeting others. If you're shown around the office or have the chance to chat with potential colleagues, remember that their feedback may have an impact. Don't say or do anything that you wouldn't in a formal interview situation.
Say thanks. Close the process by sending a prompt note or email of thanks to anyone who took time to meet with you. Interviewers will view the contents of your note as evidence of your attention to detail, which will confirm your interest in the position.