OUR EXPERTS DEPEND ON YOUR EXPERTISE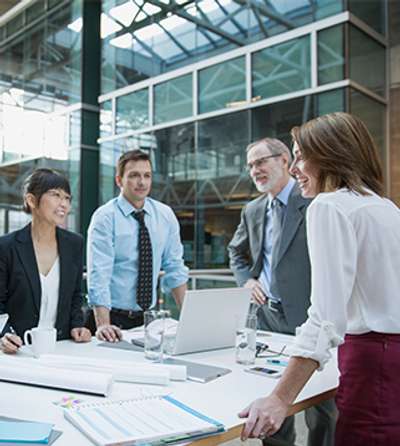 Corporate functions become more important than ever in a client-centric organisation like ours. Working in partnership with each of our business segments, our Corporate colleagues ensure we achieve our own organisational goals and strategic objectives while we help our clients do the same. Our roles are wide-ranging, from finance managers and accountants, to HR business partners and recruiters, to administrative assistants and marketing brand managers as well as office and facilities service administrators.
There are opportunities here for people with many different kinds of expertise to contribute to a diverse range of initiatives and projects. Whether you join us a recruiter, an administrative assistant or legal counsel, you will be able to play a critical role in our future success.
WHO WE LOOK FOR
We have opportunities in our Corporate teams for people with specialist knowledge and expertise. Key areas we recruit into include Audit and Compliance, Facilities, Finance, HR, IT, Legal, Management and Risk, and Marketing and Communications.