About WTW
At WTW, we provide data-driven, insight-led solutions in the areas of people, risk and capital that make an organisation more resilient, motivate their workforce, and maximise performance.
Our unique perspective allows us to see the critical intersections between talent, assets and ideas - the dynamic formula that drives business performance. Our people work together to influence every aspect of our clients' businesses and push our industry forward. You can too.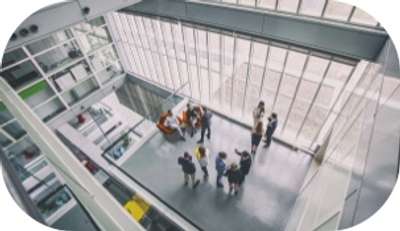 ---
What it's like working here
WTW is a place of possibilities. A place where people are encouraged to challenge convention and achieve things for our clients that have never been achieved before. Where change is constant and no two days are the same. Where there are endless opportunities for you to venture outside your comfort zone, and to learn, develop and grow.
Teamwork is a major part of life here. Whether collaborating face-to-face or operating as part of a virtual team, our people work together and support each other to find the best solutions for our clients.
Another key feature of our environment is trust. We trust our people to work independently. We empower them to find new solutions. We give them the freedom to achieve what they want to achieve – for our clients, for our company and for themselves.
---
Our Purpose and Values
Our purpose is why our company exists. At WTW, we transform tomorrows.
And our values are more than words. A strong client focus, an emphasis on teamwork, unwavering integrity, mutual respect and a constant striving for excellence are at the core of WTW's rich history.