By joining us, you'll be connected to inspiring colleagues across the globe. We offer a huge range of career opportunities, where you can choose your own impact and build a future that suits you.
At Deloitte we make our impact through collaboration. All around the world, our colleagues spark positive progress for their clients, people and society. Their shared curiosity creates all kinds of possibilities in the world of business and technology. Here you'll find a purpose to believe in, and an impact that everyone can see.
Diya gives her top graduate tips
We're all working together to reshape the business and technology landscape. From Legal and Tax Consulting to Technology and Cyber, to name a few. We're delivering end-to-end programmes, turning complex challenges into opportunity and redesigning a more connected future. You could be part of it.
Our incredible people challenge and inspire one another to create work with real purpose. In every one of our 21 offices across the UK and offshore, you'll find opportunities to work with local and global clients, connect with teams across the world and develop both your technical and personal skills.
From day one, you'll be supported to make a serious contribution to the projects and the business. In a work environment where you're encouraged to be your true self, you can dream bigger, think creatively and deliver real impact. And you can grow and progress every day – learning from the work you do, and the people you collaborate with.
Depending on what part of your university journey you are on you could join us on one of our exciting programmes below:
Summer Vacation Scheme - Gain a true insight into life at Deloitte with this short placement.
Industrial Placement - Year-long placement with world-class training, hands-on experience, and a potential place on our graduate programme.
Spring into Deloitte - An intensive but fun-filled 2-day programme of insight and discovery
Graduate Programme - World-class training scheme and permanent job with a market-leading salary, professional qualification, and endless opportunities to progress.
Across the business our projects involve us working together to find the best solutions for our clients. So, throughout your time with us, you'll connect with colleagues who share a common purpose and unite to tackle our clients' biggest challenges.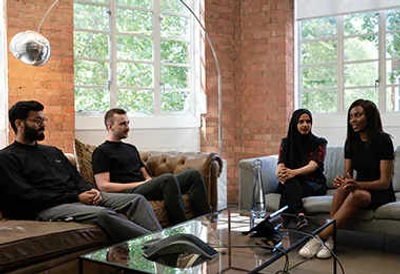 So where can you join us? Whatever your passion is you'll find something that's right for you.
Audit & Assurance
Business & Financial Advisory
Cyber
Governance, Risk & Regulation
Human Capital & Actuarial
Legal
Real Estate
Tax Consulting
Technology
We encourage all our graduates to explore, question and collaborate. You'll stretch your thinking, while building a career that inspires and energises you. At Deloitte you'll find a place where you can thrive professionally and personally, and make a shared impact that reaches further and means more.
What impact will you make?
We are a member of the Gradcracker Five-Year Club
We have been a Gradcracker advertiser for at least five years. We recruit regularly and should still be doing so whenever it is time for you to apply for placements or graduate positions - make sure that you Follow us to be alerted to any of our new opportunities.