About the Graduate Programme
Our graduate programme extends over two years and is initially based at our South Manchester office. We aim to provide graduates with a broad variety of work, which will include placements at our Bristol office and possibly at other customers' sites. There will be some travel within the UK and occasionally abroad.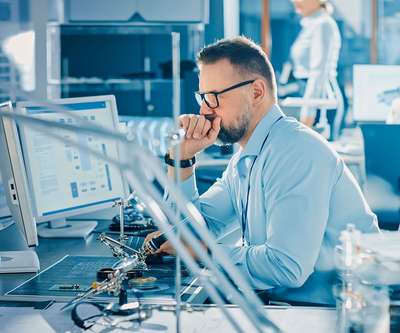 After an orientation period, our graduates are placed within a team of engineers, and start to contribute to live jobs. This allows the valuable skills learnt in a lecture theatre to be bolstered by an understanding of the practical elements involved in being a systems engineer. We will help you to hone your report writing and presentation skills, and further develop your use of IT.
As well as working with standard Microsoft Office packages, graduates will also have the chance to work with specialist software, such as MatLab and Flowmaster.
Once you are comfortable with our ways of working and customer products, training will be largely 'on the job', with additional support provided as required. We often find that the most vital support is the informal stuff, like asking one of your colleagues to spend some time explaining a tricky concept, or where to find a certain document. At WEC all engineers are encouraged to take time out of their day to help each other; it's part of what makes us a great team.
In addition to the informal support, your development needs will be identified through regular appraisals, which provide us a forum to provide you with feedback and also enable us to identify longer term goals together and help us to help you to satisfy your aspirations. All employees are encouraged to strive for continuous professional development and we are committed to supporting all staff through the Chartership process.
At the end of the two-year programme, we aim to place our graduates within one of our engineering teams, where they will find that their career progression is limited only by the rate at which their capabilities develop.
We've signed the Gradcracker feedback pledge.
(This means that we will supply feedback if requested after an interview.)
1e127ede32d8f816eacfb0aed73cee11