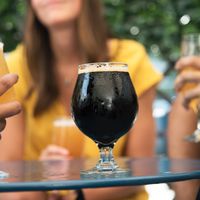 Dublin
Dublin is the capital city of the Republic of Ireland and is a renowned party location for people of all ages - thanks to traditional Celtic Irish music and the founding of Guinness! Dublin is the wealthiest part of Ireland, and offers a stunning bay which is populated by sports venues; in particular, Aviva Stadium which is the home ground of the Republic of Ireland Football team and the national Rugby team. If you're keen for a maritime adventure, the ferry to mainland Wales runs 6 times a day and takes around 2 hours. If you're an animal lover, Dublin zoo is a great place to visit as its role is a conservation, study and education establishment.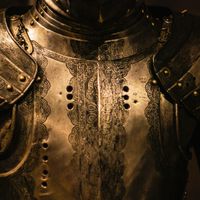 Leicester
Leicester is a town in England that boasts rich medieval history, beautiful public parks and a thriving nightlife culture. For history lovers, Leicester Cathedral is one of the oldest standing cathedrals in England, dating back to 1086. If you're a science geek, you will definitely enjoy the National Space Centre, situated just 20 minutes from our Leicester office. The nightlife in Leicester offers all different types of bars and clubs, with music genres ranging from indie and pop to 1960s, 1980s and 1990's themed music nights.
Cork
Cork in south-west Ireland has an abundance of scenic landscapes, rivers, quays and docks. In fact, the Cork Harbour is the second largest natural harbour in the world, exceeded only by Sydney Harbour in Australia! Blackrock Castle Observatory, on the River Lee, is a 16th century castle that is now an educational centre for science, engineering and technology. All of Cork's bars, restaurants and cafes sit directly in the centre of town and in close proximity to one another. Town is a short 20 minutes away from our Emerson Automation Solutions office.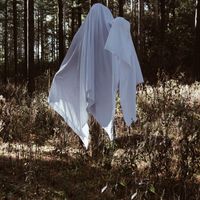 Stockport
Stockport is a town located within Greater Manchester (just 7 miles south of Manchester City centre) and is known for its vales and country parks with a mixture of both natural water features and manmade structures. In relation to Stockport's medieval history, it's a place that offers haunted houses for tourists and thrill seekers - if you dare. Stockport also offers everything you'd want in a town, a variety of cinemas, retail stores, restaurants and cafes, bars, taxi ranks, sports activities and venues, gyms and much more.
Also home to Stockport Viaduct (At the time of its construction c 1910, it was the world's largest viaduct and a major feat of engineering. Stockport Viaduct is a Grade II listed structure and remains one of the world's biggest brick structures) and was painted many times by LS Lowry. Stockport was home to Fred Perry and is also home to Blossoms (the band).
Aberdeen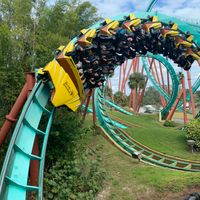 Aberdeen is the third largest city in Scotland. It is known for its granite buildings dating back centuries, and historical monuments. The Gordon Highlanders museum is focused on the army regiment, St Machar's Cathedral is a 580 AD site of worship, The Tolbooth museum exhibits a 17th century jail and many more. If you're an adrenaline-seeker, the Codonas Amusement Park is situated in Aberdeen and includes the circus, bowling and all the thrilling rollercoaster rides you could think of. But Aberdeen is more than just tourist attractions, you might want a peaceful walk by the river or to be surrounded by vast landscapes and grassy terrain - the typical Scottish scenery you only think you see in Lord of the Rings, Harry Potter or Braveheart. (See our Emerson Aberdeen office being built!)