About Emerson
Emerson has boldly transformed itself to create value for our customers and shareholders.
With our newly energised focus on our two core business platforms - Automation Solutions and Commercial & Residential Solutions - we can confront the challenges of an increasingly complex and unpredictable marketplace from a position of strength.
This allows us to drive both near- and long-term value. And retain our single-trusted-partner status with the process, industrial, commercial and residential industries.
Automation Solutions
We are committed to radically improving our process and industrial business customers' performance with measurable results.
Helping the world make the most use of its valuable resources.
​Enabling nations to move their economies forward in a responsible way.
Empowering industries to thrive when it matters most.
Advancing the industries that are the backbone of daily life.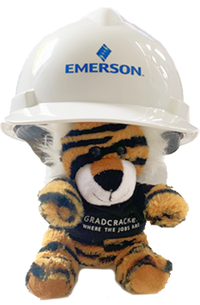 Graduates
We actively recruit high-calibre, creative students.
As a technology and manufacturing company, we are especially interested in people who are studying, or have studied industrial engineering, electrical engineering, mechanical engineering, computer science and finance.
Through our Engineers in Leadership Programme​, Emerson provides a unique opportunity for recent graduates of undergraduate engineering programmes to immerse themselves in our businesses and to pursue their ideal career path within our company.