Cummins standby power expertise to match safety needs
In 2017, Krankenhaus Bozen (KH BZ) Antagen Societa Consortile needed to build a new hospital facility after an investment request from the local Bolzano medical authority. This required a new power generation system that fit the specific requirements of hospital regulations. KH BZ chose Cummins Italy to fulfil this special need.
Per ISO 8528-5 international standards, hospitals require a customised standby power design that gives the building fast first-step load and high generating set performance to make sure patients never face a power outage. For Cummins, this meant supplying parallel operations, where all power generators can synchronise and run together to guarantee full-load acceptance within 10 seconds max in a single-step procedure.
Efficient, soundproofed C2250 generators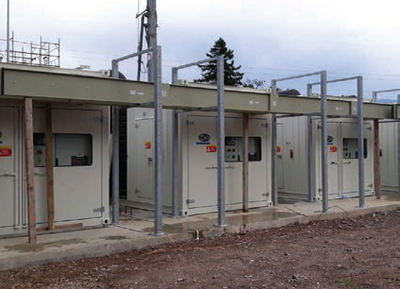 The Cummins Italy team, led by Project Sales Engineer Daniele Angelicchio and Business Development Manager Cesare Lemmi, recommended five C2250 generators. The generators also came with a redundant electrical/pneumatic starting system for 100% efficiency, and a complete fire and gas system able to protect the generators in a specialised container in case of an accident elsewhere in the hospital.
With a rightly compliant setup, Cummins Italy had one final task – to make sure the generators operated quietly, at much lower volume than normally required for huge power nodes. Again, the generator containers were key. The team installed soundproof holding units that kept the generators running at a volume as low as 65 dB – the sound of a normal conversation, and perfect for a hospital setting.