CGG has released a new Geothermal Resource Assessment study to support the evaluation of geothermal energy potential and help identify new sites and regions for future development.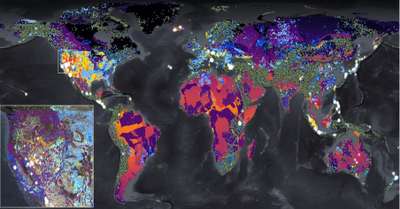 The image, copyright CGG, is a map of the locations investigated for global geothermal resource potential including seismicity, basin, and geothermal power plants.
The study draws upon CGG's unique well, seismic and interpretation database and experience in over 130 completed geothermal projects and applies a proprietary methodology to evaluate over 700,000 subsurface temperature data points.
CGG's Geothermal Science experts investigated high-energy volcanic geothermal systems as well as lower-temperature but far more extensive systems associated with sedimentary basins that represent a significant emerging resource opportunity. The study and supporting primary data, delivered through CGG's GeoVerse platform, allows subscribers to interrogate data in an interactive environment to address key geothermal system questions.
CGG is actively committed to the climate and environment and constantly seeking ways to leverage its vast Earth library, technology and expertise built up over nine decades working in the energy and natural resource sectors. CGG strategy is to advance our data and geoscience offering to support the energy transition through accelerating the development and commercialisation of CCUS, hydrogen and ammonia storage, and geothermal energy.