MSci in Computer Science, Kings College London
I am currently studying for an MSci in Computer Science at Kings College London graduating in 2020.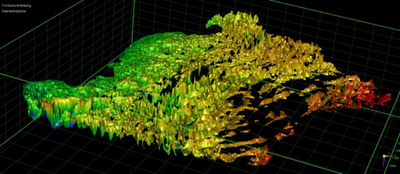 In 2018 I worked over the summer as a web developer intern in CGG's Crawley office which was great fun! My internship project was to help convert an email-based system of requesting CPU/GPU usage to one that was an online form linked to a database. It was an amazing new experience using HTML, CSS, Javascript (jquery and ajax) and PHP on a large project in just 8 weeks.
I learned a lot from my manager and from the experience of working at a company like CGG and I particularly enjoyed the social aspects from simple things like going for lunch or a walk together to the annual summer family picnic!
Since my internship I have also represented CGG as a campus ambassador. I enjoyed talking to my peers at Kings College Science & Tech Fair and explaining to other students in my department what CGG does and what it was like to intern for them. I also let students I met from other universities know about CGG including recent Computer Science graduates from the University of Sussex.
I am currently doing another web development internship for a total length of 6 weeks. I am meeting new people and am currently working on converting existing graphs to C3 graphs. This project involves getting dynamic data from a database and generating graphs based on user-selected dates. Each graph can be regenerated without impacting other graphs and can be downloaded so the user can keep an image copy of it.