Here at Atos, we introduce you to our new employer brand, where we inspire candidates and our people to make the right choices, collectively and individually, to shape the future of the information space. #TheFutureIsOurChoice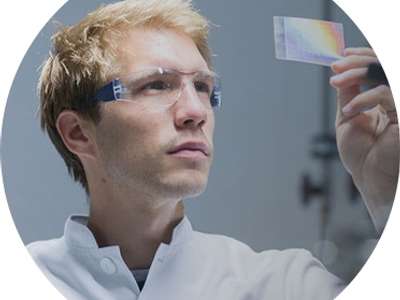 Learning & Development
People are our most precious assets at Atos. Their expertise and skills provide our customers with first-class services. Expert service helps further the image of excellence of the Group and adds to the company's competitiveness, customer satisfaction and profitability. It is therefore crucial that we offer our staff every opportunity to keep their competencies at the highest possible levels.
We have a very strong focus on providing the broadest possible range of technical and personal development learning opportunities to help our people keep their skills honed throughout their career:
eLearning
Atos has a comprehensive eLearning program that has succeeded in maximising the accessibility of training for employees, giving everyone the opportunity to excel within our community. Every employee has free access, with no management approval required, to a range of technical and IT courses, as well as business and management skills training. Courses can be taken online or downloaded. Courses are supported by qualified mentors and reference materials available 24/7.
MyLearning portal
The Atos MyLearning portal provides all our Atos employees with direct access to global learning opportunities. Via the user-friendly MyLearning portal, employees have access to a catalogue of training programs, can book a course, request management approval (if required), and create and track their individual development plan. Managers have access to the development plans of their team in order to offer support and advice. The MyLearning portal provides a single way of working across the global Group.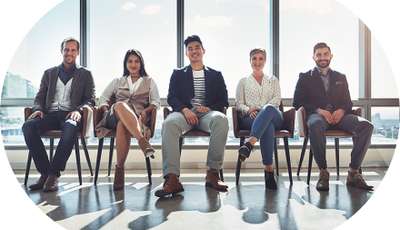 Company Culture
Our company culture is created every day by all of the self-motivated, committed professionals who work here. Our core values are important to us and expressed in the way we work with each other and with our clients.
With 111,000 professionals at work in 73 countries, we've created one of the most multicultural, multi-disciplined, diverse and responsive work environments in the world. Open, informal, flexible communication sets the tone in our company.
We work together to deliver the top-quality, tailored solutions our clients expect, all around the world. Solutions that can only come from teams bringing fresh ideas, different perspectives and individual flair. Our clients know they can count on us not only to be versatile and inventive, but also to work continually to create a deeper understanding of their business.
Benefits
We respect and reward achievement. Our compensation and benefits packages differ from country to country in accordance with local preferences and legislation. Here are some of the kinds of benefits we offer around the world at present:
Share based plan
We regularly offer our employees the opportunity to become owners and share in our success.
Flexible working hours
Many countries promote flexibility so our people can fine-tune the balance between work and the rest of their life.
Competitive benefits
We offer comprehensive pension and insurance packages with a range of other benefits offered locally.
Competitive base salary
We are continually monitoring and evaluating our salary structure in line with the industry standards to ensure we remain competitive in each of our countries.
Performance related pay
In many of our locations pay is based on performance. We have a Global Bonus Plan which is specifically designed to reward senior managers for the success they bring to the company in meeting our business objectives.