About G-Research
G-Research is Europe's leading quantitative finance research firm. We hire the brightest minds in the world to tackle some of the biggest questions in finance. We pair this expertise with machine learning, big data, and some of the most advanced technology available to predict movements in financial markets.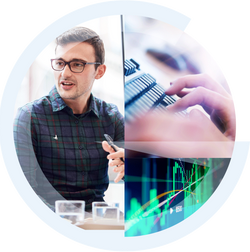 We hire a significant number of graduates and interns every year across the business. We offer the chance to apply your skills in a cutting-edge environment, surrounded by colleagues who are international leaders in their fields, with a highly competitive salary.
Our specialisms:
Quantitative Research, Machine Learning and Data Science
During an internship, you will work on your own challenging research project. This will demand innovative yet pragmatic mathematical and computational approaches. Using rigorous scientific methodology, robust statistical analysis and pattern recognition, you will analyse a data ecosystem, extracting deep insights.
Software Engineering
You will work with evolving legacy systems, taking on projects in a number of new research fields, and contributing to important OpenStack work. The role will also involve enhancing and supporting the existing trade technology platform and associated toolset, as well as designing and implementing high quality code to work with large data sets.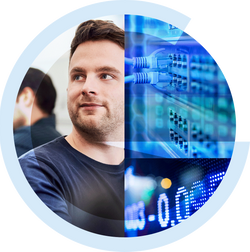 Infrastructure
On our Infrastructure placement you will rotate across different areas of the team including, but not limited to, Windows, Networks, Infrastructure and Big Data. This will give you an insight into the latest technologies available and the opportunity to travel to a number of offices and data centres, working on a breadth of projects with senior colleagues.
Data Analytics
Gain experience in the growing field of data analytics while making a real contribution to the quality of decision making in a market-leading company. Your placement will include meeting with stakeholders, particularly senior management, to scope requirements and then using a range of techniques to answer questions using data. You will then present findings and recommendations based on your analysis to departments across the business
We are a member of the Gradcracker Five-Year Club
We have been a Gradcracker advertiser for at least five years. We recruit regularly and should still be doing so whenever it is time for you to apply for placements or graduate positions - make sure that you Follow us to be alerted to any of our new opportunities.
Follow
Following