I am a passionate believer and advocate that all types of diversity make organisational culture and business performance better. Gender, ethnicity, disability, belief, sexual orientation and life experience all contribute to make us individually who we are. So why are companies focussed so much on work experience (i.e., schooling, qualifications and previous jobs) and continue to ignore or pay little consideration to other important factors that make the person who they are?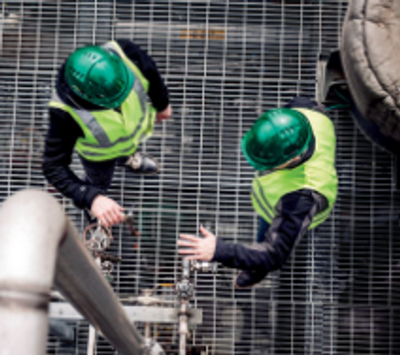 There is ample evidence and scientific proof to show that diverse teams outperform groups composed of similar individuals. I can personally testify to the positive impact of diversity having served as a diversity officer representing thousands of UK employees with the aim to create a business that was welcoming and attractive to everyone working there. Why would one of the UK's largest and most reputed companies go to this effort? It was because the senior management believed, as I do, that diverse teams outperform those of low diversity.
Obviously businesses need to ensure they employ the best candidate for the job, whatever the role or however strong the corporate desire for increased diversity may be, but a key to improving diversity can be actively broadening the range of applicants in the first instance, by casting your net to a wider audience.
As a global business James Walker has already witnessed the benefits that cultural and geographical diversity can provide in terms of the very different approaches brought to problem solving situations. Through our employee development programmes we now seek to leverage these differing approaches at the same time as developing the experience of our people both by encouraging geographical and departmental mobility within the business and through the way we build our project teams.
To create a wider shift, such as increasing the numbers of women in a traditionally male dominated area like engineering, will take considerable effort across the full spectrum of institutions, from schools and colleges to trade organisations and governments as well as employers. Ultimately we have to make engineering more interesting than the other subjects at school, we have to show that engineering can compete with other career options and we need to do this in ways that resonate with our audience - whether that be a young person at school, a university graduate or someone already at work but looking for a potential career change.
At James Walker, we continue to strive for a diverse and inclusive workforce and, whilst we are making good progress, we need to do much more.
Some of the ways we are spreading our message to a wider audience are by advertising on recruitment sites, such as Grad Cracker, that reach a more cosmopolitan group of candidates. We also ask employees with diverse backgrounds to share biographies of their education and career on James Walker recruitment hubs and female members of the team help with interviewing on assessment centres. These steps all help to increase the number, diversity and quality of candidates that apply to us and over the past 5 years we have seen a marked increase in the numbers of female candidates applying to our graduate programme.
My message to anyone involved in recruiting is to consider the impact of increased diversity on their team. The chances are, with a more diverse make-up, your team culture will improve and the performance of the team will increase.