Growth Garage is a business accelerator programme from Mitsubishi Chemical Advanced Materials. Our mission is to support and grow new ideas using our technologies and advanced engineering materials to help tackle some of today's biggest engineering challenges.
We are offering the opportunity for engineers and innovators to pitch us their ideas. Successful applicants will receive our full support, expertise and materials to help develop their projects from initial prototype to final product.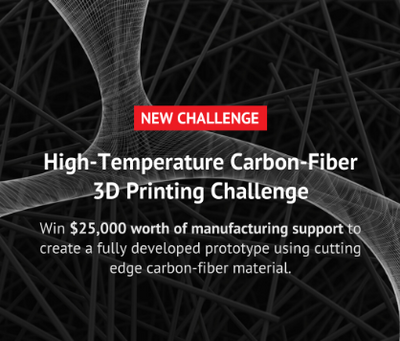 What partnering with Growth Garage offers you
$25,000 worth of support


Winners receive $25.000 worth of support, expert advice and access to technologies from Mitsubishi Chemical Advanced Materials.

Advice from our industry experts


From aeronautics to bioprocessing, our experts can help you find the right mentors and guidance to support your idea.

A true partnership


We'll help you scale your idea into a product, but the intellectual property associated with the idea will remain yours.

Supply sales & support


Our established ecosystem of industry, sales and supply partners means we can help you get your product to the right markets.

The widest range of advanced materials


We'll help you find the right material for your project within our wide range of polymers, thermoplastics, and high strength carbon-fibre based composites, or work with you to customise a new formulation.

Access to additional funding


Successful applicants can also apply for venture funding through our partnership with Diamond Edge Ventures.
High-temperature carbon-fiber 3D Printing Challenge
Our open challenge invites you to submit a design that makes use of the strength and abilities of KyronMAX® carbon-fiber filament combined with the versatility and economics of 3D printing
By submitting your idea, based on the judging criteria and being chosen as a winner (yes, there will be more than 1), you will have the opportunity to work closely with our experts to bring your idea into reality.
We've signed the Gradcracker feedback pledge.
(This means that we will supply feedback if requested after an interview.)
1e127ede32d8f816eacfb0aed73cee11