Our applications are now open for our 2022 Trainee Quantity Surveyor Programme starting in September 2022.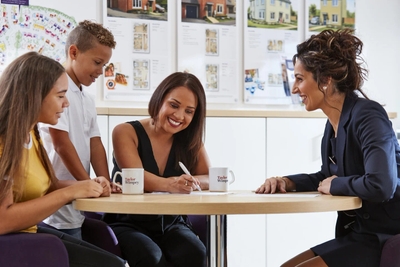 The commercial teams at Taylor Wimpey are responsible for managing the costs and budgets of all our developments to ensure that we build quality homes that our customers will enjoy living in.
The commercial team who are made up of Quantity Surveyors and Buyers are required to build relationships with our suppliers and sub-contractors. They work across all of the Taylor Wimpey departments to ensure we buy the right components to build our homes at the right prices as well as ensuing that the costs are managed throughout the build.
As a Trainee Quantity Surveyor, you will learn all aspects of the commercial team to later decide where you will focus your career. This is an exciting opportunity to train to become a qualified Quantity Surveyor by joining the Management Trainee programme.
To be a successful in the commercial team your strengths should be an attention to detail, strong numerical skills and the ability to build relationships with others as you will need to work effectively across teams.
A bit about us:
Taylor Wimpey is one of the largest homebuilders in the UK, operating from 24 regional offices across England, Scotland and Wales. We were formed by the merger of George Wimpey and Taylor Woodrow in 2007, and have operations in the UK and Spain. We aim to be the developer of choice for customers, employees, communities and shareholders.
We integrate sustainability into the design and construction of our homes and developments and are working towards our target to reduce carbon emissions from customer homes in use by 75% by 2030.
Our standard house types integrate energy efficiency measures and other sustainability features, and from 2021, a working from home area that can help customers reduce their travel footprint. But that's not all; as well as energy and climate change, our sustainability standards include nature, water and floor risk, ventilation, sound insulation, air quality, materials and waste and quality, connectivity and accessibility.
The Programme:
The Management Trainee development programme is a structured development programme which runs for up to 3 years.
What you will have:
Maths and English GCSE (Grades A*-C or 9-4)
Degree and A Levels
Commercial related qualifications desired
Computer Literacy
Full driving licence or working towards a licence and access to a car preferred
Checks and eligibility to work:
To be successful in this role you must be able to prove eligibility to work in the UK and hold a full UK drivers' licence. You will also be requested to provide copies of your qualifications.
We commit to treating all our job applicants and employees fairly and with respect, irrespective of background, disability or any other protected characteristic. If you require any assistance with regards to reasonable adjustments during the application process, please do not hesitate to contact us.
What we will offer you:
Our people are important to us and we want to make sure that we reward and recognise all the great work that they do. As well as promoting remote and hybrid working throughout the business where possible, at Taylor Wimpey we believe that agile working is key to the wellbeing of our employees as well as the success of the business.
Agile working is a more informal approach and enables people and their managers to agree where, when and how they will work, in a flexible way that brings benefits for both the employees and the business. We have both the technology and guidance to our management teams in place to ensure our workforce is able to operate flexibly and efficiently.
In addition to receiving first class training, we will also provide you with the exposure to our senior leaders across the business providing you with an opportunity to showcase your talents. We embrace diversity and look to develop our people in the skills and areas they are most interested in, leveraging the qualities and appreciate the unique competencies, skills and experiences that each person brings to the company.
Our benefits work perfectly with our culture where you feel valued as a member of a successful team.
The benefits we offer:
Agile Working
Healthcare
House purchase discounts
Competitive Pension
Employee share ownership
Time off for charity work
We've signed the Gradcracker feedback pledge.
(This means that we will supply feedback if requested after an interview.)
1e127ede32d8f816eacfb0aed73cee11