Our Journey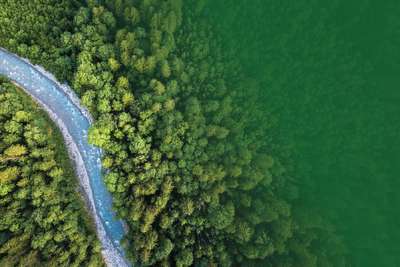 Novelis is the leading producer of flat rolled aluminium products and the largest recycler of aluminium in the world.
We work alongside our customers to create innovative, sustainable solutions and processes to help realise the full potential of aluminium as an infinitely recyclable material that contributes to lower carbon emissions.
Since our founding, we have achieved great success with the support of our parent company, Hindalco, and the larger Aditya Birla Group, and through the long-term partnerships we have established with our customers.
Recycling and sustainability have been central to Novelis' values, our business model, and our purpose of Shaping a Sustainable World Together.
Our Recycling Leadership
Novelis is the largest, most technologically advanced aluminium recycler in the world. Through recycling, we preserve the value of aluminium alloys to maximise the environmental benefits of increased recycled content across our product portfolio.
Our Opportunity
Novelis has a leading role to play in the global effort to achieve a low-carbon and circular economy and to address the challenges brought on by climate change.
Aluminium's unique properties as an infinitely recyclable material hold promise for achieving a more sustainable future and transforming how we live. We understand that our business and our industry creates environmental, economic, and social impacts that come from the extraction and use of non-renewable resources, as well as manufacturing byproducts. These include carbon emissions, resource consumption, biodiversity impacts and waste.
So, our focus is not only to find new ways to reduce our impact but also to discover and scale the benefits of a low-carbon and circular approach for our business and the partners along our value chain. At the same time, we will need an inclusive and diverse workforce to develop innovative solutions for the benefit of society.