About us
Novelis is the leading producer of flat-rolled aluminium products and the world's largest recycler of aluminium.
We work alongside our customers to provide innovative solutions to the aerospace, automotive, beverage can, and speciality markets.
Operating an integrated network of technically advanced rolling and recycling facilities across North America, South America, Europe and Asia, Novelis leverages its global manufacturing and recycling footprint to deliver consistent, high-quality products around the world.
A commitment to sustainability is core to our business operations and extends to how we partner with stakeholders across the aluminium value chain.
We see tremendous opportunities in continuing to expand the use of lightweight, infinitely recyclable aluminium to help our customers achieve their sustainability goals and provide consumers with the environmentally-friendly products they enjoy.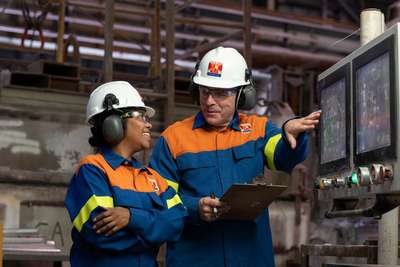 ---
Our people are our greatest asset
At Novelis, we make it a priority to identify the very best talent and provide them with the right growth and development opportunities.
By embracing diversity and empowering our employees to pursue their curiosities and strategic ideas, Novelis employees are able to enhance their skill sets and work across business segments and geographies to gain new experiences.
This, coupled with our culture, enables us to safely deliver high-quality products to our customers around the world.
To do that, Novelis recruits, develops and retains the leading professionals in our industry and every one of our 15,000+ employees plays a role in shaping the future – of our company and our world.
---
Success Beyond the Classroom
Engineering experience and talent is a critical need at Novelis, as our engineers are at the forefront of developing and delivering new products for our customers. With that top-of-mind, Novelis created the Engineering Development Programme, identifying the most qualified candidates and providing them with clear career paths to support future growth and development.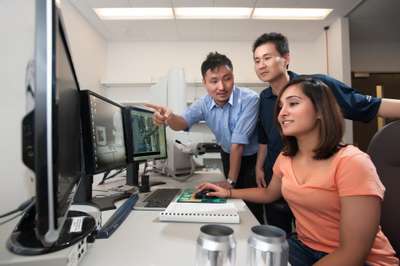 The programme consists of technical, professional and leadership training conducted at Novelis' 33 manufacturing facilities around the world over the course of four week-long sessions. The programme includes classroom coursework, coaching, on-the-job projects and other development opportunities.
Upon completion of the programme, Novelis works closely with each participant to provide a clear career path that aligns their interests and Novelis' business needs across automation engineering, electrical engineering, mechanical engineering, process engineering and environmental health and safety.
This programme has proven to accelerate the development of an early-career engineer as it provides them with knowledge of the end-to-end manufacturing process and an understanding of how their role aligns to it. In the six years that the Engineering Development Programme has been in existence, over 350 early-career engineers have graduated.