Accelerating innovation to connect and secure the world
Founded as Hewlett-Packard in 1939 and launched as a fully separate electronic measurement company on November 1, 2014, Keysight's singular focus on measurement helps scientists, researchers and engineers address their toughest challenges with precision and confidence. With the help of our products and services, they are better able to deliver the breakthroughs that make a measurable difference.
Keysight today is a world-renowned think tank for design, measurement, and cybersecurity intelligence research which has birthed numerous product categories and helped advance the world's disruptive technologies.
Our customers are visionaries and innovators. They have achieved breakthroughs that advance technology, like covering the far reaches of the world with wideband satellite communications, driving data rates higher in 5G and beyond, ensuring solid connectivity and outstanding experience for wireless and IoT devices, realising new levels of cloud computing, enabling the connected car, and much more.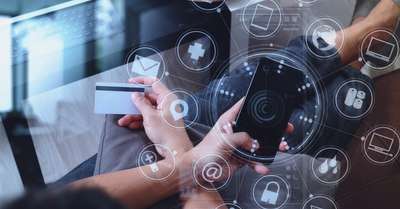 Obsessed with the future of technology? Talk to us.
Every year we hire hundreds of smart, motivated and action-oriented students for internships and full-time employment. Our goal is to identify and attract top students with the diversity of viewpoint and experiences that help Keysight remain a business leader.
In our experience, qualified students bring exceptional energy and enthusiasm, new perspectives and ideas, and technical savvy based on the latest research and technology.
At Keysight you'll work alongside fellow engineers and innovators every day, and you'll make real contributions while gaining practical experience. To qualify, you must have completed your first year in college/university, be pursuing a BA, BS, MS, MBA or PhD in technical or business curriculum, and demonstrate strong academic achievement.
We're particularly interested in students who are pursuing a career in one of the following:
Computer Engineering

Computer Information Systems
Computer Science
Electrical Computer Engineering
Electrical Engineering
Industrial Engineering
Management Information Systems
Materials Science
Mechanical Engineering
Physics​.
View our students and graduate brochure here.
You can also view our Career Matrix here.
We are a member of the Gradcracker Five-Year Club
We have been a Gradcracker advertiser for at least five years. We recruit regularly and should still be doing so whenever it is time for you to apply for placements or graduate positions - make sure that you Follow us to be alerted to any of our new opportunities.
Follow
Following