Description
Electroimpact is a world-leading aerospace assembly line Engineering company that specialises in automation. We're pleased to offer an exciting opportunity for a number of Chinese (Mandarin) speaking engineers, capable and enthusiastic Control Engineering graduates to come to work with us.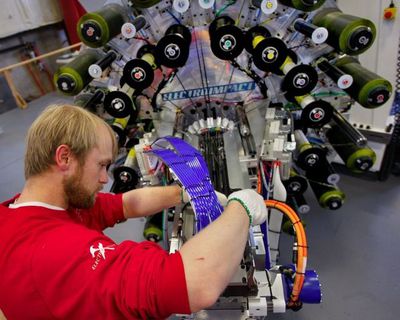 The employment opportunity is to be involved with the next phase of the Chinese home-grown commercial airliner C919 wing production. Over the last 5 years the US and UK Electroimpact partnership has delivered and commissioned a complete wing production facility. Our customer has now begun to use the equipment that we supplied and we are in the initial stages of production.
Electroimpact has a responsibility to support our customer until the production line is fully established and then continue to support them with our technical expertise for years into the future. The future is bright with this ground-breaking project!
The role
We're seeking a controls engineer for CNC machinery in China. You will be a recent engineering graduate and must be authorized to travel and work permanently in China and be a fluent Chinese speaker. You will be trained on the latest controls, both Fanuc and Siemens. However, some PLC experience is a plus. You will train for several months in our facility in Hawarden, UK with our experienced controls engineers. Once you're trained we will relocate you to work out of our office in Yanliang Xian, China.
We pay competitive wages in the UK and the same wages are maintained in China. There will be opportunities to do controls work around China, Japan and Taiwan.
What you'll be doing
The job will involve a range of core engineering and business skills; for example - Design, CAD, Production awareness, Problem solving, Communication, Procurement, Automation, Business development etc. Electroimpact has a natural interest in continuing to expand on the business opportunities in the aerospace industry in China, as all engineers working at Electroimpact become a partner in that business-growth goal.
1e127ede32d8f816eacfb0aed73cee11