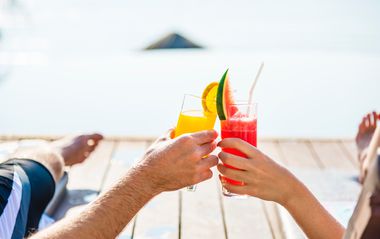 Employee Assistance Programme
Helps you in every area of your life when and where you need it, 24 hours a day.
Pension
Employees contribute through a salary exchange scheme, matched by the company up to 6%.
Volunteering
Three days' paid volunteering per year, with payroll giving.
Life, Health and Travel Insurance
Private health insurance including GP. Life, disability and worldwide travel insurance, with income protection.
Annual Performance Bonus
A percentage of Alfa's profit. Graduates eligible after 18 months, experienced hires from 6-12.
Training
Comprehensive ongoing curriculum with advanced supplemental learning.
Competitive Starting Salary
For qualified graduates.
Social Events
Great social events. Company conferences (recently Barcelona and Dubrovnik).
Annual Leave
25 days' annual leave (increases with seniority).
Employee Referral Programme
Earning you up to £3,000 (or local equivalent) following a successful hire.
Coffee
Free barista coffee, cereal and fruit from our rooftop café.