A breathing aid that can help keep coronavirus patients out of intensive care has been created in under a week.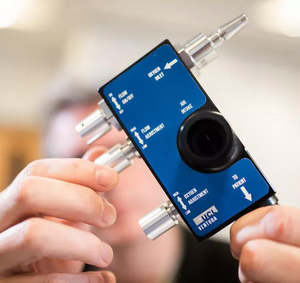 University College London engineers worked with clinicians at UCLH and Mercedes Formula One to build the device, which delivers oxygen to the lungs without needing a ventilator.
Continuous Positive Airway Pressure (CPAP) devices are already used in hospitals but are in short supply. China and Italy used them to help COVID-19 patients.
Forty of the new devices have been delivered to ULCH and to three other London hospitals. If trials go well, up to 1,000 of the CPAP machines can be produced per day by Mercedes-AMG-HPP, beginning in a week's time.
The Medicines and Healthcare products Regulatory Agency (MHRA) has already given its approval for their use.