The Climate Leadership Awards, hosted by the Centre for Climate and Energy Solutions (C2ES) and The Climate Registry and announced at the Climate Leadership Conference on March 5, 2020, in Detroit (United States), recognise exemplary corporate, organisational and individual leadership in response to climate change.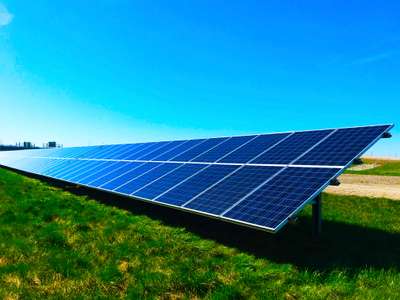 "Planning for long-term prosperity means accounting for climate impacts and a decarbonised economy," said Bob Perciasepe, President of the Centre for Climate and Energy Solutions (C2ES).
"The only way to take advantage of the clean energy transition is to be clear-eyed about climate challenges. WSP has demonstrated outstanding leadership in this and will be ahead of the game in the clean energy economy."

"We are very pleased to receive this Climate Leadership Award, which recognises our ambitious GHG reduction goal," said Isabelle Adjahi, Senior Vice President, Investor Relations and Communications – WSP's Global Sustainability Sponsor.
"As one of the world's leading professional services firms, we are favourably positioned to help deliver a more resilient and sustainable future for generations to come. Our commitment to low-carbon solutions is part of who we are. We take this role seriously in our own operations, while helping our clients do the same. This Climate Leadership award is testament to our responsibility in mitigating climate change."

In our 2019-2021 Global Strategic Plan, we commit to investing the necessary resources to make meaningful progress on our GHG reduction targets, which involve:

A 25% reduction in absolute, market-based GHG emissions from 2018 to 2030, which includes scope 1 GHG emissions, scope 2 GHG emissions, and scope 3 business travel emissions across our global operations.
An interim reduction target of 5% by 2021.