About us
The bank for a changing world. BNP Paribas has been recognised as the 2019 World's Best Bank for Corporate Responsibility by Euromoney magazine. This reflects our commitment to financing the economy in an ethical manner, developing and engaging our people, being an agent for positive impact on society and for combating climate change.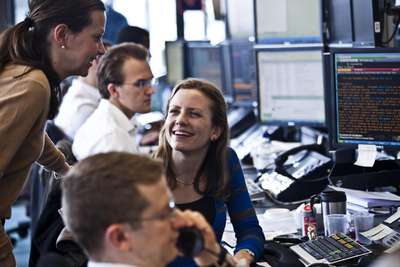 BNP Paribas contributes to the real economy by providing solutions to a wide range of clients: individuals, community associations, entrepreneurs, SMEs, corporate clients and institutional investors. The Group helps them realise their personal and professional projects through solutions spanning financing, investment, savings and insurance.
BNP has a significant presence in the UK with a 150-year history. Whilst recognised as a leading European bank, BNP Paribas in fact operates in 73 worldwide countries with around 200,000 employees. With such a diverse set of banking coverage (ranging from asset management insurance, retail banking, personal finance, vehicle leasing to investment banking) the career opportunities within BNPP are vast, international and attract a diverse staff base.
Careers
A career here means getting the exceptional training you need to thrive along with the kind of robust support that will enable you to take on responsibility from the outset. And because you'll specialise in a particular business area, you'll have the chance to build valuable skills and experiences – rapidly developing into a fully-fledged Analyst.
We offer graduate opportunities in all our core business areas, including Global Markets, Global Banking, Compliance and Risk.
BNP Paribas is proud to be an inclusive employer and we welcome applications from people from every background. We believe that diversity of thought, backgrounds, cultures, lifestyles and beliefs makes us stronger – and even better placed to make a positive difference to the world around us.