About us
We are a family-owned building and civil engineering company established in 1869. We design, develop, build and preserve some of Britain's most iconic buildings.
We shape towns, cities and landscapes and put the local community at the heart of everything we do.
If there's one reason for our enduring success over the last 150 years, it is the quality of our people.
They embody the commitment to technical excellence, client service and exemplary project delivery that make us the company we are.
Our people want to be the best, delivering the exceptional time and again. It's the aspiration to become Britain's Best Builder that unites us all and it's the reason we've worked on some of Britain's most iconic buildings and projects.
---
Early Careers
Start your working life with Sir Robert McAlpine through one of our early careers routes and become part of our family.
We know that a diverse workforce is a strong and innovative workforce and we have opportunities for Sponsored Students and Graduates across a range of both on site and office-based roles.
Our ambition is to be the Best Place to Work and the Best Builder in the UK and your talent, potential and enthusiasm can be part of making this happen!
---
Achieve more from your career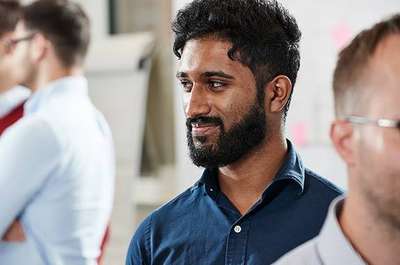 Whoever you are, whatever your background, you will find incredible potential to achieve what you want from your career. We'll trust you with responsibilities that build your experience and track record, and we'll set ambitious goals that stretch your skills and abilities.
Along the way, there will be many formal and informal learning and development opportunities to support your progress. We want to give you a platform to make the biggest possible impact on our overall success, and to earn the personal recognition you deserve.
Your success and achievements will lead to new career opportunities, with different pathways on offer for you to follow.