Redefine your personal best
Designed to support you with learning, networking, and mentoring opportunities, Stantec's well recognised and accredited Professional Development Programme sets a standard for development.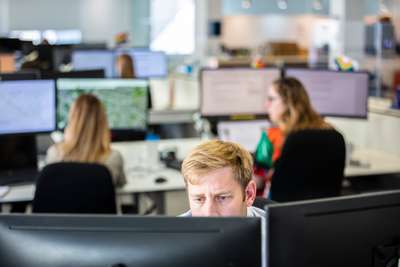 As a member of our supportive early careers community you will be trained and mentored through a graduate programme to help you achieve your goals and obtain your professional accreditation.
You will develop skills, learn, adapt to change, and lay the foundations for a successful and rewarding career. Working together with your Mentor and manager, you will explore your strengths and aspirations to shape your career path.
Our four year development programme
Your Professional Development Programme includes graduate core training in your first two years. This provides an enhanced training period and a community to engage with throughout your initial Professional Development.
Once you've completed the two-year graduate core training period, you will continue to receive training tailored to support your career and professional qualification. The focus is now even more on you to shape and plan your career path as you move towards your next step.
"It's great that as part of the graduate programme you can sign up for the Institution of Civil Engineers (ICE) and your annual membership is covered." Gurveer Jutte, Graduate Civil Engineer
Developing Professionals
Our people are our most valuable asset. In order to walk the talk, more than 20 years ago we created the Developing Professionals Group (DPG) to give employees who are in the early stages of their career the chance to develop both technically and professionally; to meet their colleagues and really be part of our global organization.
The DPG actively works to combine the energy and innovative minds of our developing professionals (DPs) with the wisdom and experience of our company leadership. Since its inception, the group has grown into a global network with members in all corners of the world. The DPG is a truly international network that, in addition to planning regional and local activities, really gives a voice to our DPs.
"I consider DPG one of Stantec's biggest assets, providing opportunities to professionals who are developing and moulding their careers. The DPG is an organically driven network and platform designed for knowledge sharing, networking, inspiring and empowering professionals. DPG initiatives aim to help individuals cultivate new skills and create new connections, whilst broadening their potential in the professional world." Zoe Walker, Graduate Water Quality Modeller