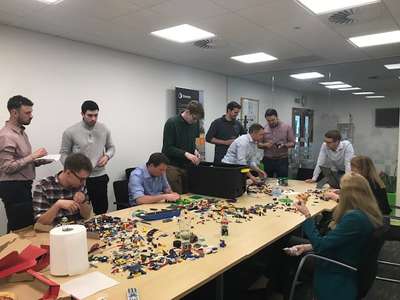 Our success is testament to the enthusiasm, dedication and commitment of our people, so we are focused on identifying and implementing working practices that champion employee wellbeing, sustainability, inclusivity, and that support our people to meet their career goals both now and in the future.
The sudden shift to remote work has provided a once-in-a-generation opportunity to reimagine everything about the way we work, how we support professional development, achieve a work life balance and ultimately how we enable our people to achieve job satisfaction and progression during a time of uncertainty.
We want to support our people but we also wanted them to support each other.
So we launched an employee charter to promote positive behaviour to support our culture of trust and flexibility.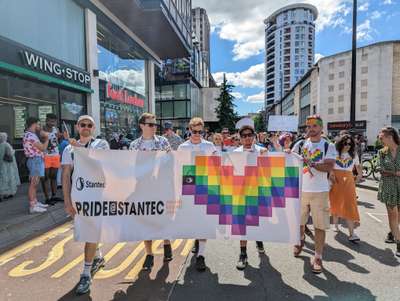 Work-life balance is much more than managing working hours effectively, it is also about behaviour and understanding that needs to be encouraged in leadership, individuals and across working practices.
The WorkLife@StantecUK Charter sets out the eight work-life values everyone is encouraged to observe.
Building a sense of community is fundamental in everything we do.
We host a number of social events throughout the year online and in-person from quizzes to football tournaments to cycling groups.
"There are a multitude of benefits to being on the social team as a graduate. Firstly, it helps to improve your communication and organisation skills as you must plan events and convey these to the rest of the office to encourage as many people to join in as possible. It has also helped me to meet more colleagues and give myself and others the opportunity to take part in exciting activities they normally wouldn't consider. And brainstorming ideas for the socials is really fun and allows you to be creative!" Amber Leversedge, Graduate Environmental Planner, Social Rep