Are you a recent technical graduate looking to get a foot in the door of an incredibly technical software company? Perhaps you want to join a company with a fantastic track record of progressing junior engineers? Or maybe you want to work with incredibly technical people who you can learn from?
If you want to work in an Agile environment, enjoy collaborating with others and want to constantly learn, then our high performing Technology team could be the place for you. At Trayport, you'll get to work with fantastic people who are passionate about technology and the continuous search for improvement.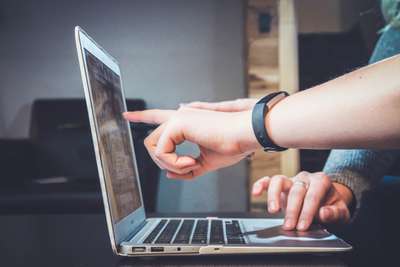 We are after Graduates who are looking to build their careers. We can offer you:
Opportunities to work with the latest technologies
Fantastic induction where you'll have a Buddy/Mentor and very supportive team
Excellent training with a team that are passionate about developing people
The chance to get a foot in the door of financial technology
Opportunities to progress your career in a variety of different areas like Software Development, Automation, Testing or Data. You define the direction
The chance to work for a market leading Fintech company
Fantastic Kanban working environment
Amazing benefits including bonus, non-contributory pension, health care, interest season free ticket loan, annual away day, regular social events, a fully stocked kitchen, Sports allowance and Cycle to Work scheme to name a few
A focus on work-life balance
Excellent external training courses and tech talks
Exciting company initiatives to join such as the Gaming Nights, Hackathons, regular socials, Running Club and Football.
Based in London, you will be part of an innovative team that builds the best trading systems to support our clients. No trading or FinTech knowledge is needed, just a great attitude and passion to learn.
As a Graduate Developer, you will be part of a team that:
Part of an agile team of developers and testers, working alongside the product owners, business analysts and our technical support teams
Working on our SaaS trading platform, helping us deliver new features and improvements in regular release cycles
Writing high-quality, tested and maintainable code
Getting involved in all stages of development including the analysis of business requirements, planning, implementation and delivery
Pairing with talented engineers to share and expand your knowledge
Contributing to technical discussions – choose the right technology & tools, design the best solution
To qualify, you should have a technical degree (eg Computer Science, Physics, Math, etc) with a willingness to learn, a keenness to progress your career and the ability to engage/collaborate with others in your team. You must have an interest in working with C# and .Net and be flexible in your approach to software Development. Passion for tech is also a must and you must be able to work in the UK.
If this sounds like you, please forward your CV ASAP to discuss further. Any development or testing experience gained in your degree or free time should be mentioned on your CV. For more information on Trayport, check out Trayport Careers.
About Trayport
Energy - it is required everywhere, from building things, transporting them or just to read a book at night.

Trayport is a SaaS provider of energy trading solutions. Our suite of products makes it frictionless for large producers and consumers of energy to trade with each other regardless of country borders. It is through our platforms that about 70-80% of all European utilities trades take place. We are a small company that makes a big impact in the world! Currently we have offices in London, Vienna and Singapore and are a subsidiary of the TMX Group.
1e127ede32d8f816eacfb0aed73cee11