Internships
We also offer a range of year-long internships within Research and Development, Sales & Marketing. Our industry placement internships offer interns an assignment-based programme that will stretch and challenge them from day one. We're looking for interns with energy and enthusiasm. You'll be self-driven and eager to learn. Your ideas, energy and enthusiasm will help to create a brighter future not just for yourself, but for our customers and consumers too.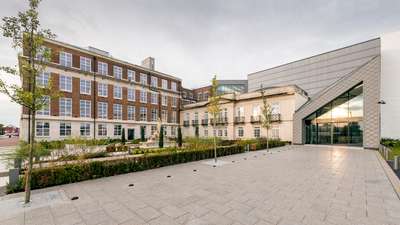 Pharmacist Foundation Training Year
Pharmacy graduates who are looking to complete their Pharmacist Foundation Training Year within the Pharmaceutical Industry now have the opportunity to do this with us. Each pre-registration pharmacist will spend six months at Reckitt, and six months with our community partner in a patient-facing sector. You will also attend local study days where you will gain knowledge of clinical aspects of pharmacy.
Additionally, there is the opportunity to join our Pharmacy Graduate Programme when you complete your training year, gaining exposure in global safety, regulatory affairs, and medical affairs.
Direct Entry
Direct entry opportunities are also offered throughout the year, including entry-level jobs across many different functions and global sites.