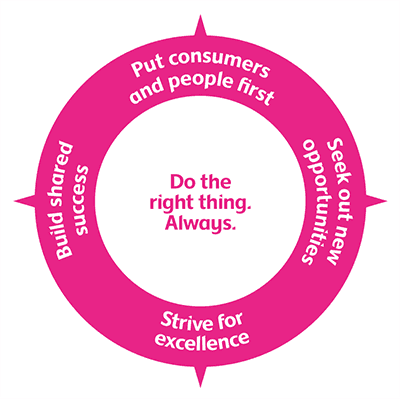 All our employees have the freedom to succeed
We believe in always doing the right thing, for everyone – our people, our consumers, our partners, and the wider global community.
Diversity and inclusion are integral to the way we think and act, and core to who we are.
It was truly inspiring to see how our culture came to the fore this year, driving our people to do their best in very challenging circumstances.
Being diverse and inclusive is not an additional principle for us. We want it to be integral to the way we think and act.
It is our collective responsibility to build Inclusion into everything we do, while ensuring to represent the people we are and the global community we serve.
2021 Performance

A diverse, inclusive culture
We are nearly 40,000 people with over 120 different nationalities. We operate in 60 countries in six continents. By embracing our diversity, we help build a more inclusive world. We're creating an environment where all our people feel able to be themselves, learn, grow and realise their potential. We have a more positive impact in the world when we represent and reflect the diversity of our consumers and communities.
We're making progress on our cultural transformation to support our pursuit of a cleaner, healthier planet. Our focus on, and investments in, inclusion, wellbeing and leadership are inspiring and equipping our people to do this.
Our inclusion strategy focuses on six areas. The work we're doing on leadership, people and policy helps make sure we're building an inclusive culture internally. Externally, by putting inclusion at the heart of our approach to procurement, brands and partnerships, we align what we do with who we are.
Evolving our culture
We're evolving our culture to reflect our purpose and customer focus. At the same time, we're assessing how best to enable and deliver exceptional business performance and adapting to the changing social priorities. The cultural change underway at Reckitt builds on our best qualities.
We've always been known for our dynamic culture, united by a shared sense of ownership and a drive for action and achievement. People take responsibility for making things happen. Our focus on delivery and innovation is combined with a strong sense of purpose and responsibility – we're making a real difference in the world. We take care of each other and recognise we all have a part to play in making access to the highest quality hygiene, wellness and nutrition a right, not a privilege. An inclusive, dynamic and collaborative culture is at the heart of our strategic transformation.
Improving Gender balance
Gender balance and equality are crucial for us as an organisation, and society as a whole. As a UK-based group, we're required by law to publish information relating to the gender pay gap.
Through more transparency, and voluntarily reporting gender pay for more markets, we'll encourage others to do the same. We now report in 10 of our main markets, covering almost 70% of our people.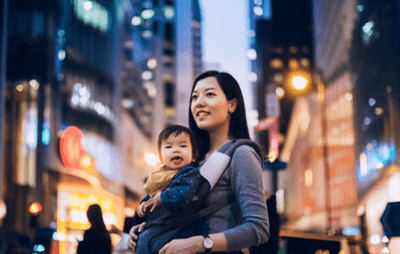 EMPLOYEE RESOURCE GROUPS
Women@Reckitt
This group focuses on advancing women and promoting gender balance at Reckitt. It provides opportunities for women to meet, collaborate and discuss the key issues that affect them, as well as providing expertise and insight.
LGBTQ+@Reckitt
This group provides a space to connect and offers support and resources for Reckitt's LGBTQ+ community to express their true selves at work.
It holds forums to discuss relevant topics, such as what needs to change in society and at work to empower this community. In February 2021, the group launched LGBTQ+ History Month, including an educational session with members of the transgender community. This helped the wider Reckitt community understand why the use of pronouns is important, and explained some of the terms and language associated with LGBTQ+.
Race&Ethnicity@Reckitt
This group encourages conversations about race and ethnicity, based on authentic experiences. It promotes corporate actions that create a healthy environment where employees of all races and ethnicities can thrive, and maximise their contributions to, and value within, the organisation. It also seeks to make sure that we celebrate diversity, achieve equity for underrepresented groups, and weave inclusion into our corporate DNA.
Disability@Reckitt
In 2021, we created a Reckitt Global Disability Working Group made up of people who have a disability or care for someone who has a disability and their allies. The group organised educational and awareness events for the International Day of Persons with Disabilities, and is being launched as a fourth global ERG.