We are on a journey of transformation to sustainable growth, and to tell this story more confidently, dynamically and energetically, we are strengthening our brand.
We have a rich heritage, making a difference to people's everyday lives for more than 200 years. Our purpose defines why we exist: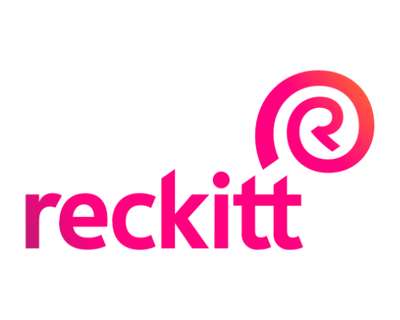 To protect, heal and nurture in the relentless pursuit of a cleaner, healthier world.
Our logo
The R at the heart of the symbol stands for our unity, strength and relentless pursuit, inspired by Reckitt's purpose to protect, heal and nurture.
It denotes Reckitt's role in the world as a partner and a catalyst for positive transformation. The shell-like quality of the symbol evokes a sense of protection and a reference to the natural world.