Every Wednesday and Friday we'll be hosting our Park events.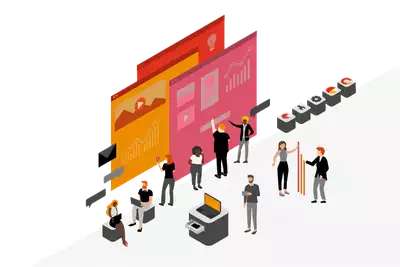 Wednesdays 3-5:30pm: Explore PwC (ambassadors from all lines of service and Student Recruitment team present for networking, presentations from senior members of the business and guest speakers from our networks.
Fridays 11am - 1pm: Recruiter drop-in (members of the Student Recruitment team available to speak to the application process)
How to use the platform
Just like a physical event we expect you to use our virtual world in a professional manner and behave appropriately. Here's some details of what you can and can not do when attending an event.
In order to use the platform you need to be 16 years or older.
To have access to the platform you need to sign up to one of our events.
You will be able to download the software before the event. However you will only be able to access the platform 30 minutes before the event.
The virtual park will be turned off after each event and not available until the next one.
You're free to create your avatar as you wish. Avatars don't need to be a true reflection of yourself in any shape or way.
Any use of presentation boards, sticky notes and chats within the environment will only remain for that event and will be deleted after the event by the organiser.
If you have your voice function turned on, you'll be heard by other avatars in the environment. You are able to mute your device whenever you like, simply by pressing mute. Avatars within a certain distance can hear your conversations.
Most of our events will not be recorded. If an event/session is going to be recorded we will let you know. If you do not wish to be part of the session you don't have to, it's your choice.
Speak to our staff and ask them any questions you may have about PwC and our job opportunities.
Walk around the park and interact with all that is available during the event.
Each week our Virtual Park events will have a different focus, allowing you to join the right event for you. You'll be joined by people from the business area, office location and Student Recruitment.
To find out more, how to register and download our Virtual Park, click here.