The shortlist for the 2020 UK tech awards has just been announced, recognising the efforts and achievements of the fantastic UK tech industry.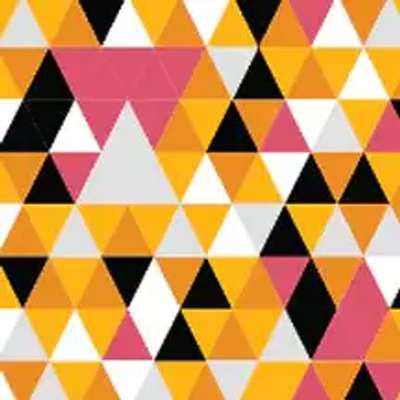 The awards are sponsored by PwC in association with Silicon Valley Bank and produced and owned by Ford Sinclair Ltd. They reflect the contribution of public, private and innovative high-growth home-grown tech companies.
Jass Sarai, UK Technology, Media and Telecoms leader at PwC, said:
"The past year has demonstrated not only the resilience of the UK's technology sector, but also how it has stepped up to serve both society and government in incredibly difficult times. It has been an example of how important and powerful 'tech for good' can be. This year it has been a privilege for the voting panel to consider so many high quality nominations from a wide range of entrepreneurs and companies from across the UK."
The winners of the UK tech awards, now in their 21st consecutive year, will be announced through its first ever digital campaign commencing on the 4th of November. Further details will be announced on the UK tech awards website next week.
Simon Bumfrey, Head of Relationship Banking, Silicon Valley Bank UK Branch:
"We believe the UK tech industry continues to demonstrate its strength and resiliency as a global leader. This is a reflection on all companies and individuals shortlisted but also the millions of people that work within the UK innovation ecosystem to make it a thriving, exciting and vital part of the UK economy."he shortlist nominees are as follows:
Tech deal of the year- sponsored by Rothschild & Co
Just Eat Takeaway.com
Metaswitch Networks Ltd
SDL plc
THG Holdings plc (The Hut Group).
Tech Journalist of the Year - sponsored by Luther Pendragon
Martin Coulter - Business Insider
Dan McCrum - FT
Jamie Nimmo - Mail on Sunday
Steve O'Hear - TechCrunch.
Tech growth business of the year- sponsored by ECI Partners
The Access Group
Boku Inc.
GB Group plc
TransferWise Ltd.
Tech for good award
Code First: Girls
Internet Watch Foundation (IWF)
Kooth plc
Twinkl Ltd.
Tech investor award
Herald Investment Management
HgCapital LLP
IP Group plc
LocalGlobe LLP.
Best use of tech in the digital economy award - sponsored by Zeus Capital
Babylon Health
Deliveroo.co.uk
Huma.com
Revolut Ltd.
Tech Innovation of the Year
Ceres Power plc
Featurespace Ltd
Onfido Ltd
Oxford Nanopore Technologies Ltd
WaveOptics Ltd.
Tech businesswoman of the year- sponsored by Silicon Valley Bank
Anne Boden - Starling Bank
Anna Brailsford - Code First: Girls
Luciana Lixandru - Sequoia Capital
Elona Mortimer-Zhika - IRIS Software Group
Xenia Walters - SDL plc.
Tech CEO of the year award- sponsored by Oakley Advisory Limited
Steve Cliffe - Ultraleap Ltd
Adolfo Hernandez - SDL plc
Tim Steiner - Ocado Group plc
Nigel Toon – Graphcore Ltd.
Tech company of the year- sponsored by Arma Partners
The Access Group
Ceres Power plc
Frontier Developments plc
Ocado Group plc
Revolut Ltd