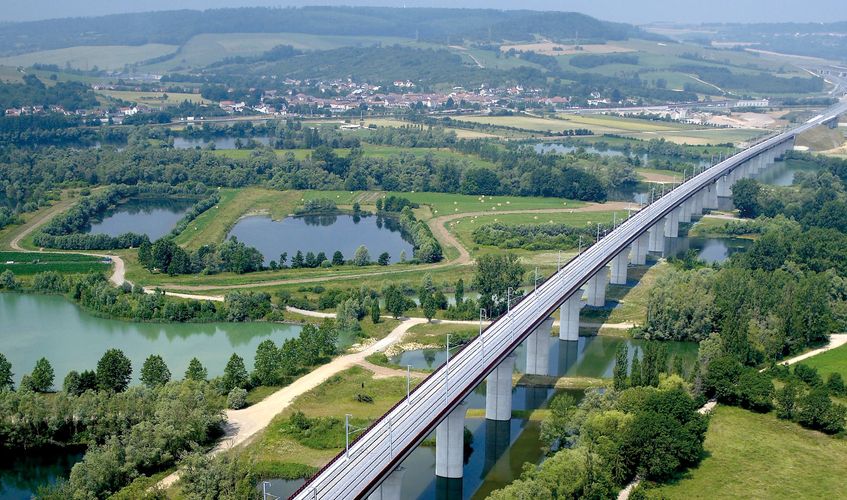 High Speed Rail
We have been involved in key strategic projects in France, Germany, Italy, Belgium, Morocco, South Korea and the UK.
We have delivered the track on 14 high speed lines in both ballastless and ballasted track systems in open route and tunnels extending to over 6602 Single Track Kilometres (STK).
Colas Rail's high-speed Overhead Catenary Systems (OCS) experience is significant having delivered 4151STK many of which currently operate at 320km/h.
Our services include project management, coordination, installation, testing and commissioning and maintenance as well as the integration of our supply chain for the benefit of our clients, stakeholders and rail network users.