What would you say the main benefits of taking up an IOP scholarship were for you personally?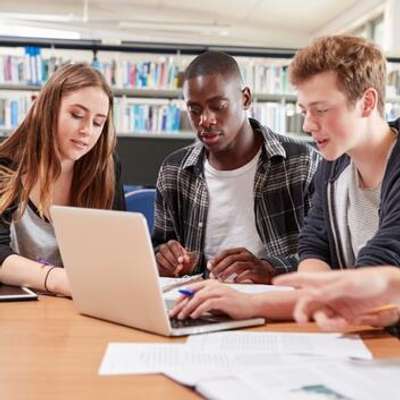 Ashleigh, IOP Scholar - Recent Graduate
The biggest benefit of taking up an IOP scholarship is the support from other trainees and members. I connected with other scholars during the introduction days. I think the scholarship shows another level of dedication to teaching so it looks good on your CV. Another benefit is the large amount of resources available from the IOP from IOP spark to TalkPhysics to CPD and not forgetting all the benefits that come from being an IOP member.
Helen, IOP Scholar - Career Changer
The access to incredible people and research-informed resources; IOP Spark misconceptions is a new bible for me. The CPD sessions have been incredibly helpful, giving useful hints and tips to help kids and also providing interesting new ways to teach things.
Oliver, IOP Scholar - Career Changer
I get access to lots of events and literature. Included in the scholarship is a membership to the IOP. As part of this, I get invited to really interesting talks about physics and teaching which help me to be a better professional.
Recently, I received some "stories from physics" booklets. These booklets provide really interesting backgrounds to the topics that are taught in physics, which can really help to drive the teaching narrative. Of course, the extra money is really useful too.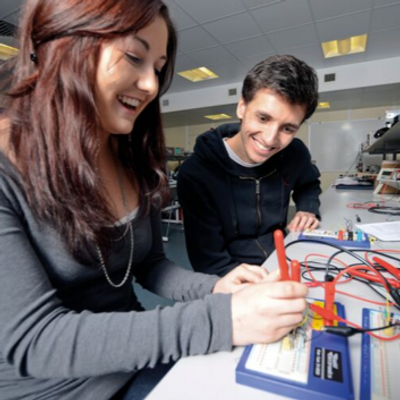 Daniel, IOP Scholar - Recent Graduate
The financial incentive has been a big help in my training year. However, what's really helped me is growing my awareness of the fantastic resources the IOP have to offer teachers. IOP Spark has been a life saver this year, particularly in addressing student's misconceptions.
Aidan, IOP Scholar - Postgraduate
Personally, I think the main advantage is all of the professional development opportunities, that have given me the chance to fully engage with physics teaching at this crucial time of my career.
María, IOP Scholar - Recent Graduate
It is very important to me being able to take part in the CPD sessions which complement to my PGCE learning with how to model examples or problems in a lesson. Furthermore, being an IOP scholar allows me to have a full year free membership with the Institute of Physics being able to take part in conferences and talks allowing me to stay up to date to what is going on in the physics world which it is still of interest to me as much as it is becoming a good teacher. I never want to stop learning Physics. Finally, I do want to say that the financial scholarship is a massive help to sustain myself whilst studying full-time because it allows me to be 100% financially independent.
David, IOP Scholar - Career Changer
The whole process of applying was a great induction into thinking about physics as it should be taught. Whether needing to formalise my thought process about getting into education, or how to construct experiments to show complicated concepts using household objects, and interacting with the other applicants and staff and getting excited about the whole journey.
Franceska, IOP Scholar - Postgraduate
The IOP Scholarship offers several benefits for a trainee teacher and looks impressive when applying for training programmes and jobs in the future. Yes, you will be given slightly more money than other trainee teachers, but what has so far been the best aspect of it has been the additional support.
As a scholar I have access to the whole range of available CPD (continuing professional development) as well as being part of a community of scholars. Unfortunately, training in the COVID era has meant that all CPD and networking events have been virtual so far, but it has still been valuable. Examples of CPD that I have benefitted from so far has included subject-specific webinars (each half term the IOP focusses on one major area in physics, e.g. forces, energy, electricity ...) which includes practical tips, pointing us to simulations of practicals and major misconceptions to be aware of and how best to address them. Other CPD has focussed on increasing diversity, updates on best practices, cognitive load theory and improving inclusion.
There has so far been more choice than I can fit into my week, so you have a lot of choice about what you want to get involved with. Finally, physical resources are sent out, such as booklets on story telling in physics and suggested practicals with equipment you can use in lessons. I feel more supported as a trainee teacher and I know where to find numerous useful resources for teaching physics as a result of being an IOP scholar.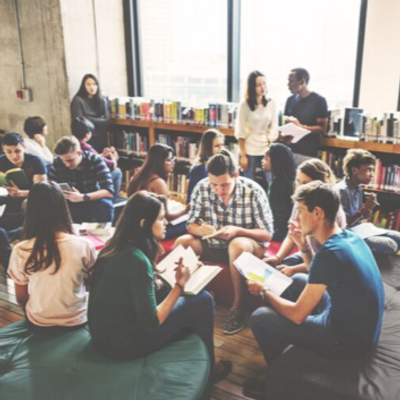 Stephanie, IOP Scholar - Recent Graduate
The added support was a big factor for me. The access to extra CPD tailored to my subject and live sessions for help and advice. Joining the scholarship also meant becoming part of a team of people who are teaching for the same reasons. They share the same crazy fascination and with that crazy fascination comes crazy ideas for lesson activities. If you're planning a lesson, the chances are there's a fun activity out there waiting for you.
Igor, IOP Scholar - Career Changer
Having the support and backing of the IOP. Having been away from Physics education for so long, the confidence it has given me to be successful with the IOP scholarship has made a huge difference to my confidence as I start my training. The water bottle (received as a gift) was also very nice (I use it every day)!
Mahassine, IOP Scholar - Recent Graduate
The resources are excellent and have helped me with planning lessons and explaining content to students.
Richard, IOP Scholar - Career Changer
The sense of being part of a group of like-minded trainee teachers with a passion for physics gave me additional confidence at the start of my training. Also, I think the fact that you take the effort to apply for the scholarship shows to future schools your commitment to your professional development.
Royd, IOP Scholar - Career Changer
The IOP community is energetic, hugely experienced, fascinating and so rewarding. The subjects under discussion are right on the nose, and you find soulmates in both the organisers and the other scholars.