Are you ready to be an inspiration for the physicists of tomorrow? Can you communicate complex ideas clearly and help students learn to explore and understand the world around them? If you become a physics teacher you can enjoy a varied, exciting and challenging career where you spark new discoveries every day and really make a difference.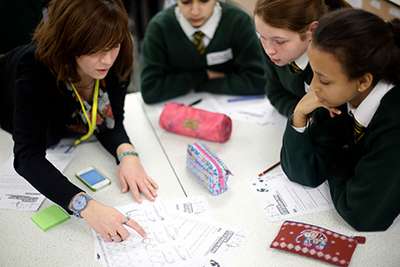 The IOP is awarding 200 scholarships worth £26,000 to talented individuals who are passionate about physics and have the potential to become inspirational teachers. Scholarships are for those starting teacher training in England in September 2021.
The IOP Scholarship includes:
Funding of £26,000 (tax free);
Support to develop your physics teaching skills including online Continuing Professional Development (CPD) workshops;
The benefits of IOP membership for your training year.
Apply now
The number of scholarships is limited. We will close the application process when we have reached capacity, so we advise you to complete your scholarship application as early as possible to avoid disappointment.
Are you eligible?
If you have the academic and personal qualities with the ability to communicate clearly and inspire others, enabling you to excel as a physics teacher, we encourage you to apply for a scholarship.
However, it is crucial that you read the following eligibility criteria carefully before you apply for a scholarship. If in doubt, please contact us on 020 7470 4959 or teach@iop.org before you submit your application, and our team will be happy to assist with your query.
In summary, to apply for a scholarship you need:
A physics or related degree.
An excellent academic record, with a first or 2:1 degree (proven or predicted). If you have a 2:2 degree, we will consider your application if you have significant relevant experience or a master's degree, PhD or recognised equivalent.
A physics A-level or equivalent (grade C or above) is desirable.
We've signed the Gradcracker feedback pledge.
1e127ede32d8f816eacfb0aed73cee11