About us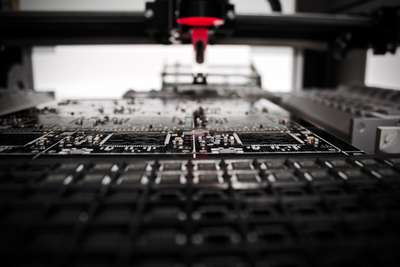 The University of Sheffield Advanced Manufacturing Research Centre (AMRC) with Boeing helps manufacturers of any size to become more competitive by introducing advanced techniques, technologies and processes.
We specialise in carrying out world-leading research into advanced machining, manufacturing and materials, which is of practical use to industry.
The AMRC now employs over 500 highly qualified researchers and engineers from around the globe, on the Advanced Manufacturing Park in South Yorkshire.Our 100-plus industrial partners range from global giants like Boeing, Rolls-Royce, BAE Systems and Airbus to small companies. Businesses can work with us on a one-off project, or join us as a member for long-term collaboration.
Our operations have grown significantly since we were founded in 2001 and in 2003 we became the anchor tenant on the Advanced Manufacturing Park at Catcliffe, South Yorkshire.
Further expansion is underway on a new Advanced Manufacturing Campus on the nearby Sheffield Business Park.
Research projects fall into three categories:
The Advanced Manufacturing Research Centre is part of the AMRC Group, a cluster of world-class centres for industry-focused research and development of technologies used in high-value manufacturing sectors.Generic research carried out on behalf of the AMRC partnership, with results distributed to all members. Generic projects are agreed by the board of members, and results are shared between all members.
Specific research for individual companies. The company invests directly in the research and has exclusive access to any resulting intellectual property.
Innovative projects into technologies and processes at earlier stage of development. These projects are usually funded by EPSRC, Innovate UK, European Commission or other external body, and may involve collaboration with external research and industrial partners.
The group has specialist expertise in machining, casting, welding, powder metallurgy, composites, designing for manufacturing, testing and training.
It has a global reputation for helping companies overcome manufacturing problems and has become a model for collaborative research involving universities, academics and industry, worldwide.