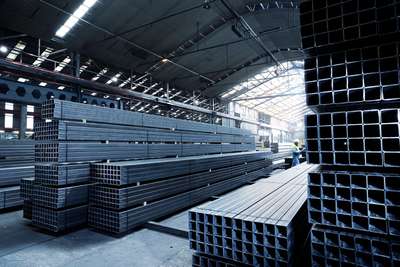 Our commercial professionals work across our entire business, working closely with colleagues to align products closely to customer needs. Functioning as the link between the customer and the supply chain, they galvanise departments from manufacturing to distribution into meeting our clients' needs, via a unique ability to listen, interpret and communicate complex requirements.
Their creativity and professionalism ensure that our products and services are offered to customers attractively and effectively, with a constant emphasis on first-class service and support.
The Commercial division is split into three distinct areas: Sales, Marketing and Customer Service. We're looking for commercially-minded, client-focused individuals in each of these functions. We'll support you as you get to grips with our business and hone your sales and marketing practice, developing into the kind of future leader who can drive our business forward.
Our Steelpark distribution site in Wolverhampton is a vital hub for the provision of steel processing service offers to the UK retail sector. The site is home to four Tata Steel Distribution businesses that supply our products to sectors including Automotive, Construction, Lifting & Excavating, and Office Furniture/Enclosure. Steelpark also boasts strong Commercial teams, whose role is to identify target markets within the UK to which Tata Steel products can be marketed.
To find out more, please see our Sales and Marketing careers brochure for new starters.