We turn outstanding STEM graduates into exceptional IT professionals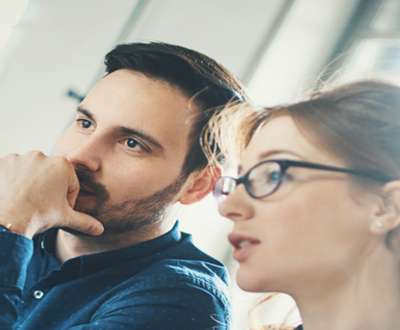 Dorset Software has over 30 years' experience of recruiting graduates from the UK's top universities, providing an ideal entry point to the dynamic world of software development.
Training Programme
Dorset Software has an established history of employing graduates with minimal experience and transforming them into accomplished IT specialists - both in terms of technical expertise and professional skills. As such, we've invested a lot of time and knowledge in providing the best possible training for newcomers to the company. Your first few months at Dorset Software will teach you all you need to know to kick-start your career while being paid your full salary.
For development roles
The majority of staff we take on join our technical team as Graduate Developers. On your first morning, after a general induction to the company, you'll meet your designated mentor - a senior staff member who will support you and answer your questions throughout the programme.
You'll spend your first five months training intensively in a broad range of tools and technologies. The course is designed to encourage as much independent learning as possible, and guides you through an extensive syllabus which includes coverage of multiple programming languages, testing tools and cloud infrastructure services.
After the initial core training, you'll move onto an assignment with one of our clients. You will continue to have dedicated time set aside each week for further supported training, culminating in a recognised Software Development qualification assessed by BCS, the Chartered Institute for IT.
Programme completion and beyond
We want everyone to achieve their full potential and, as such, we're committed to encouraging continued learning and development. We support a range of skills-based and qualification-led courses, allowing staff to develop and flourish within their chosen areas of expertise.
A fully transparent structure also provides numerous opportunities for career progression. Ambitious candidates can aspire to alternative streams such as software architecture, business development, solutions analysis, or project management – assisted every step of the way by our tailored support network.