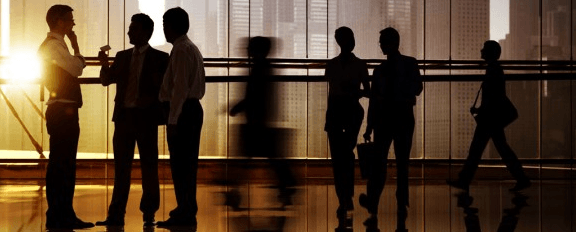 Proud of five decades of success
In 1962 the Brokerage Services division of Automatic Data Processing (ADP) opened for business with one client, processing an average of 300 trades per night.
Our business focused on US-based securities processing solutions until 1979 when we began processing Canadian securities.
In the 1980's, we started our Investor Communication Solutions business and in the first year of operations, we provided proxy services to 31 major clients.
Then in the 1990's Broadridge embarked on a series of strategic acquisitions that enabled us to broaden our offering and provide greater value to our clients. These acquisitions allowed us to:
Provide the global financial community with transaction processing systems that offered multi-currency clearance and settlement.
Process fixed income, as well as equity transactions.
Increase our proxy service capabilities to encompass electronic delivery, voting and tabulation services for corporate issuers and mutual funds in the US, Canada and the UK.
Prominent Achievements in the 1990's
Prominent Achievements in the 1990's
1993 – ShareLink® is launched, permitting clients the ability to send laser-printed dividend checks with personalised communications to their shareholders.
1994 – StreetLink® is launched, a cost-effective alternative to traditional glossy, expensive quarterly reports, and can be printed and mailed within three days.
1994 – Introduction of ProxyEdge®, a tool to support electronic, real-time voting to institutional investors.
1996 – New telephone proxy voting enables same-day vote tabulation for all shareholders.
1996 - We purchased the fixed income processing business during the 1990's and now process trillions of dollars of financial settlements every day.
1997 – Investor Communications business system attains ISO 9002 Certification, underscoring our superior level of quality assurance.
1997 – Introduction of Gloss HV, a multi-instrument, multi-currency trading and settlement system.
1998 – Introduction of Internet proxy voting and electronic delivery of shareholder communications.
The 2000's are marked with expansion of services and innovation. We began trading as an independent public company in 2007.
During this decade, we:
During this decade, we:
Expanded production and distribution capabilities to provide print-on-demand, electronic delivery and archiving services
Gained global acceptance of our proxy services
Entered the stock transfer agency business
Introduced technology-driven services that enable shareholders to communicate with one another in a secure environment, participate in annual meetings via the Internet, and vote their proxies on mobile devices
Developed cutting edge e-solutions that help clients reduce cost and facilitate the proxy process, as well as transaction reporting and pre- and post-sale fulfillment
Revolutionised business process outsourcing by offering the ability to outsource virtually any back-office, middle-office, corporate, finance or accounting function
Began serving the buy-side with order management and portfolio management systems, data aggregation, reference data management, pricing, data warehousing, hosting and reporting
Notable Innovations During the 2000's
Notable Innovations During the 2000's
2001 – Received ISO 9000 Certification for our brokerage processing system
2002 – Introduced Japanese language version of Gloss trade processing product
2004 – Launched new Intelligent Print solution that combines per portfolio processing, print-on-demand and selective offset printing to significantly reduce the costs associated with variable annuity compliance documents
2005 – Third party research and analysis is integrated to the ProxyEdge electronic voting platform, creating a single visit tool for research, voting, and record keeping
2006 – Introduced a comprehensive year-end tax information reporting service to brokers through alliance with The Depository Trust & Clearing Corporation
2007 – Launched Ascendis, a new suite of solutions to optimise processing by utilising customised workflow tools
2008 – Launched Investor Mailbox, which streamlines multiple delivery channels into a single-visit financial portal, creating optimum client and staff access to regulatory delivery notices, day-to-day account and investment information
2008 – Receives the prestigious ISO 27001 Certification – distinguishing us for our superior information security
2009 – Launched Virtual Shareholder Meeting service offering ability to validate investors that attend, question and vote online during the annual meeting
2009 – Expanded by acquiring Access Data to advance our data aggregation and data management solutions for the mutual fund industry
2010 – Entered the transfer agency business with the acquisition of StockTrans, extending our proxy and shareholder communication services to include more recordkeeping services and processing corporate actions
2010 – Expanded our international reconciliation, multi-asset process automation and operational risk management solutions to the global financial services industry through our acquisition of City Networks
2010 - Mobile ProxyVote® launched, allowing stockholders to use any browser-enabled mobile or tablet computing device to cast proxy votes
2011 - Added DigitalMail, empowering consumers to receive bills, statements and financial documents from multiple providers using a single application
2011 - Launched Optimal Proxy™, a proxy campaign management solution for mutual funds that analyses details of a fund's stockholder base, delivering greater proxy planning accuracy and campaign control for proxy events
2011 – Expanded our business process outsourcing (BPO) solutions beyond traditional securities processing; in alliance with IBM, we can perform administrative functions for firms in addition to back-office and middle-office securities processing services
2011 – Acquired Matrix, a mutual fund processing solution for third party administrators
2011 – Significantly expanded our services to buy-side clients through our acquisition of Paladyne Systems
2013 – Launched ProxyPulse, a preview of shareholder voting trends as they take shape, in collaboration with PwC's Center for Board Governance
2013 – Expanded our fee and expense management solutions offering through our acquisition of Bonaire Software Solutions, LLC
2013 – Began collaboration with Accenture in new post-trade processing solution for banks operating in Europe, Asia, Australia and the Middle East