The history of Laing O'Rourke is one of energy, passion, ambition, people and teamwork. With origins stretching from 1848, the company has grown into an international organisation with operations in Canada, Europe, the Middle East, Asia and Australia, delivering some of the most iconic construction projects in the world.
1848 - 1977
1848 - John Laing construction business if founded.
In 1848 the John Laing construction business was founded and the story of one of the world's most famous construction companies begins.
1919 - Invention of Easiform - Post war housing
John Laing builds thousands of new houses for WW1 returning soldiers as part of the 'Homes fit for Heroes' campaign.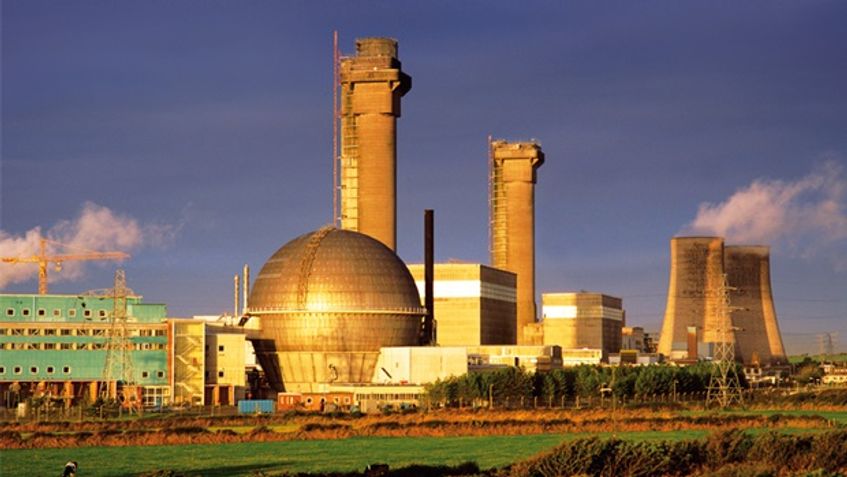 1956 - Sellafield completed
John Laing completes the world's first commercial-grade electricity-generating nuclear power station.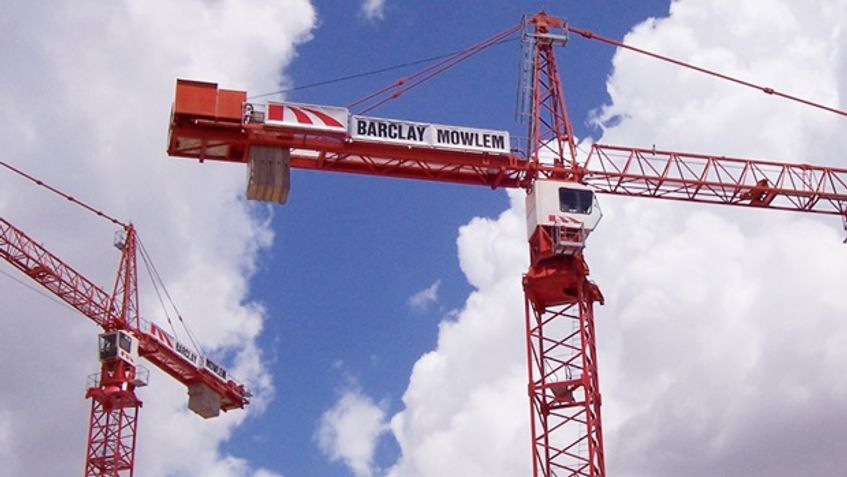 1957 - Barclay brothers building company founded
The Barclay Brothers Building Company was founded in Brisbane by brothers Don and Ian Barclay. The company grew to become one of the largest construction companies in Queensland. In 1971 the company transformed into Barclay Mowlem when John Mowlem PLC, the British based construction company, became a shareholder.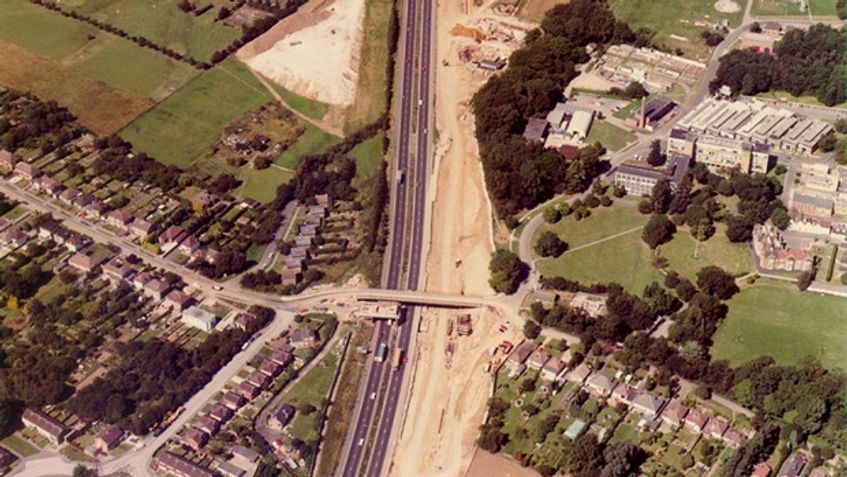 1959 - M1 (Southern section) completed
John Laing completes the southern section of the M1, Britain's first inter-urban motorway.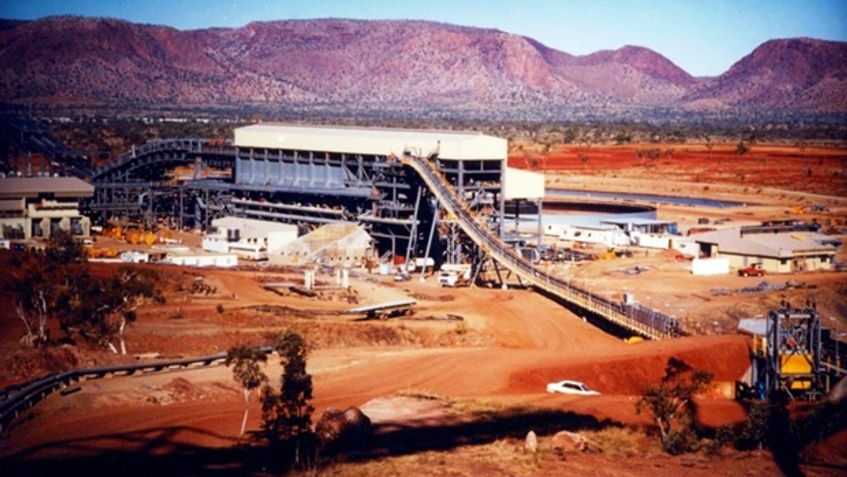 1975 - Construction of Rio Tinto's Argyle Diamond Mine commences
The relationship with one of the world's largest mining owners Rio Tinto commences in the 1970's. Over the course of a 35 year relationship we successfully delivered mine infrastructure, processing and maintenance services at one of the world's largest diamond deposits and the home of the rare pink diamond.
1978 - 1989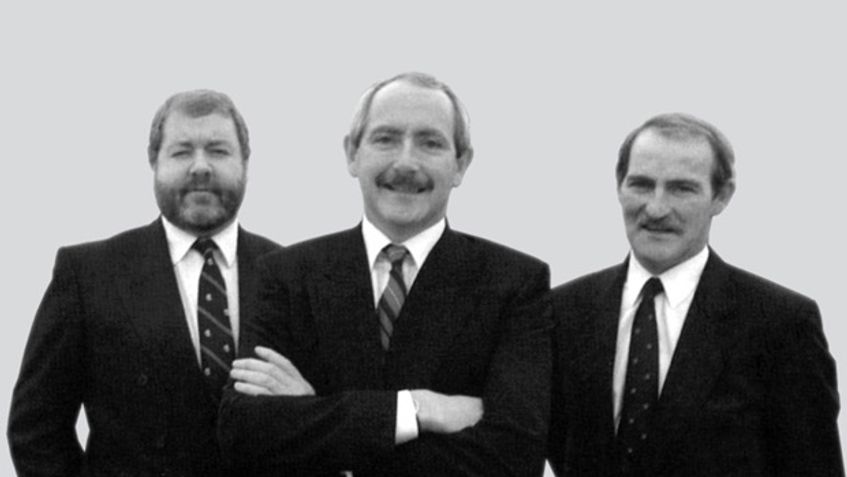 1978 - R O'rourke and son commences trading
On 26th June 1978, Ray O'Rourke and Des O'Rourke founded R O'Rourke and Son, beginning a journey that would see their company grow from a regionally based formwork and concrete specialist into an international construction and engineering business operating in Canada, Europe, The Middle East, Asia and Australia with managed turnover reaching £5 billion in 2009.
1985 - Broadgate completed
In the heart of the City of London, Laing O'Rourke constructed Liverpool Street Station's communications and signalling facility including trackside works and the air-rights offices above the station; undertaking complex top down basement construction and the design and build of further phases, changing steel frame design to an innovative precast hybrid.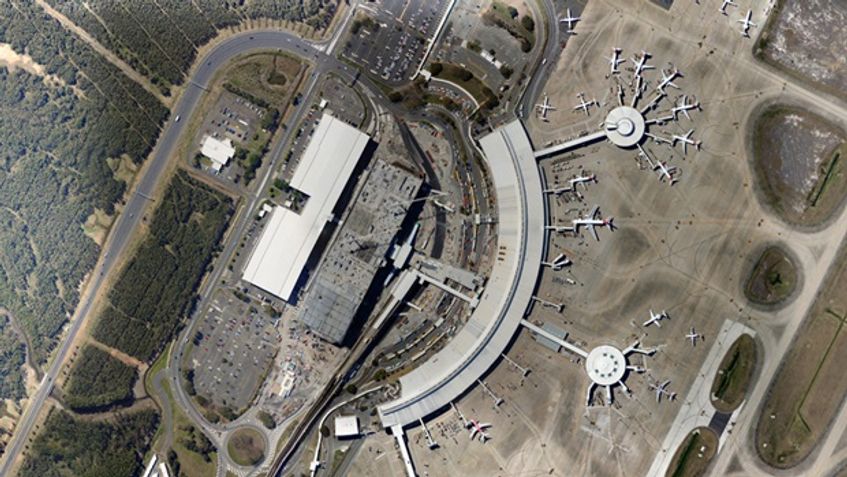 1987 - Brisbane Airport domestic terminal completed
This project saw the delivery of a 700 metre long building which was one of the most modern in Australia at the time. Laing O'Rourke has gone on to complete the most recent Brisbane Airport upgrades in 2012, including both airside and public facilities.
1990 - 1999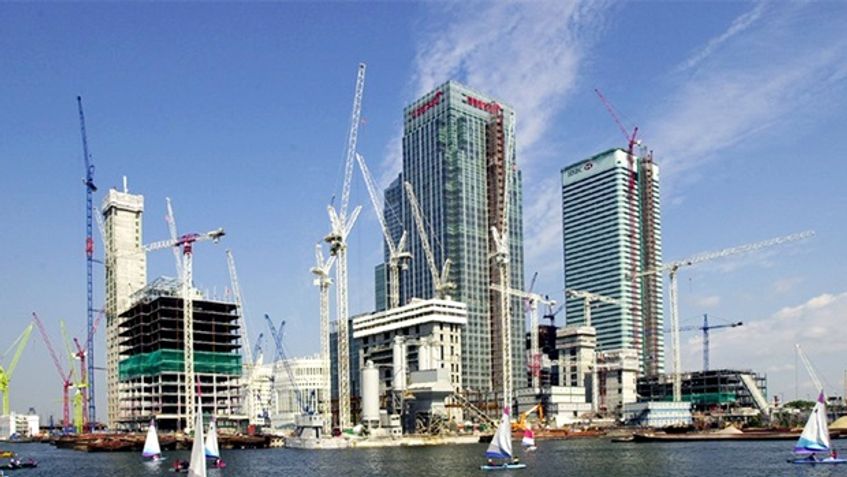 1990 - R O'rourke and son begins on Canary Wharf
R O'Rourke and Son begins work on the first phase of Canary Wharf, where it will go on to deliver the Citigroup, Clifford Chance and McGraw Hill superstructures.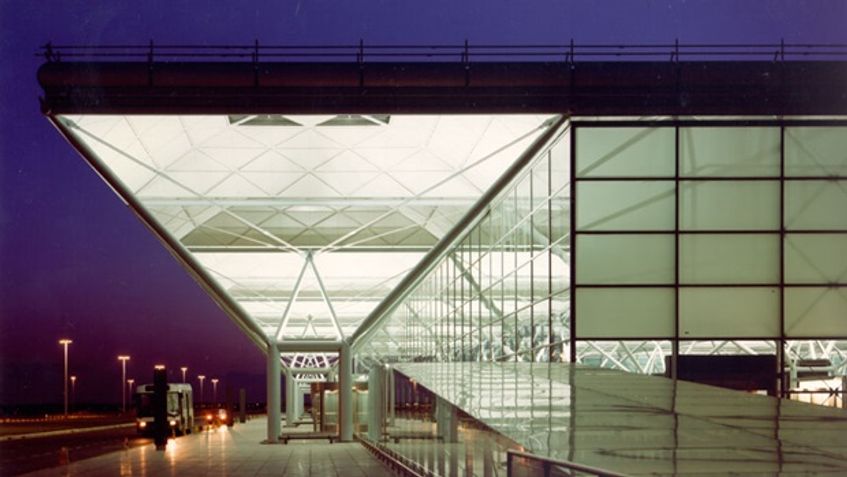 1991 - Stansted Airport completed
Laing Construction delivered Stansted airport including all associated infrastructure, rail station and terminal building, creating an airport capable of handling 8 million passengers per year. London Stansted is today the UK's third busiest airport and one of the fastest growing in Europe.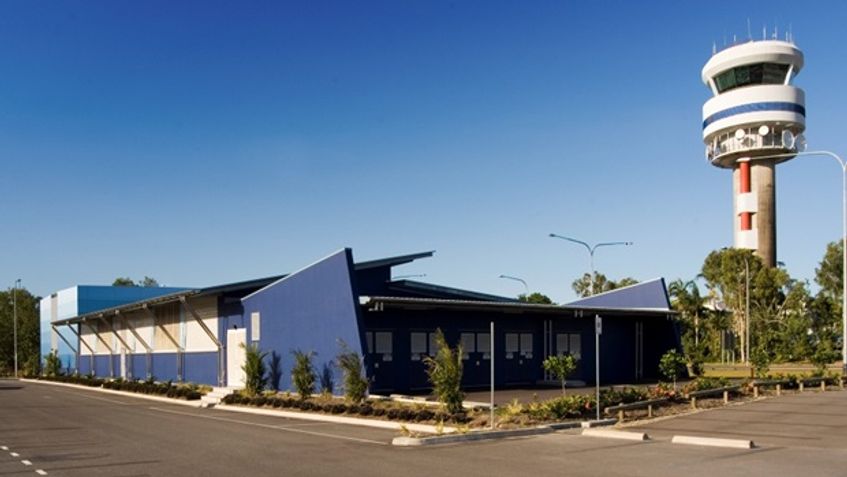 1992 - Cairns International Airport completed
This project was the first of many at Cairns International Airport, opening up Far North Queensland for direct tourism from Asian centres and included runway and terminal extensions.
1992 - Sydney Harbour Tunnel completed
In an Australian construction first, Barclay Mowlem in consortium installed the first immersed tube structure to create the Sydney Harbour Tunnel, doubling the transport capacity of the Sydney Harbour Bridge overhead.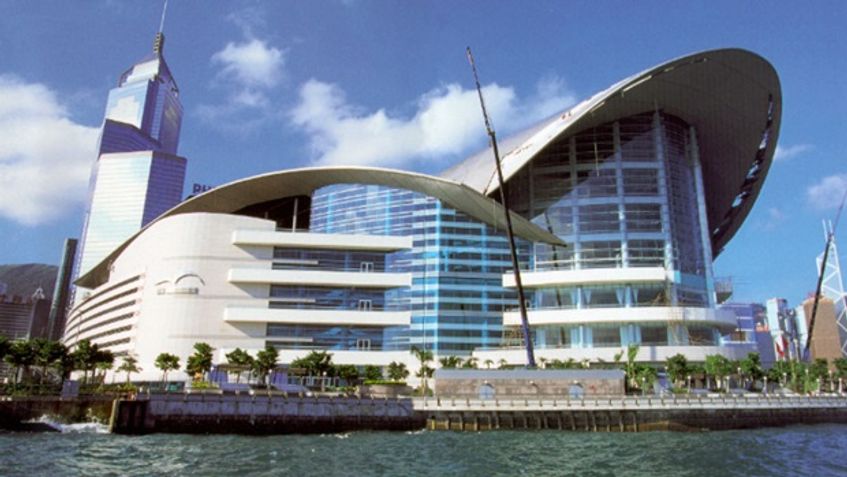 1994 - Hong Kong Convention and exhibition centre
Acting as Managing Contractor John Laing delivered this landmark building on an artificial island in Hong Kong harbour. The entire programme was delivered in only 48 months from design to completion. It served as the site for the Hong Kong handover ceremony in 1997.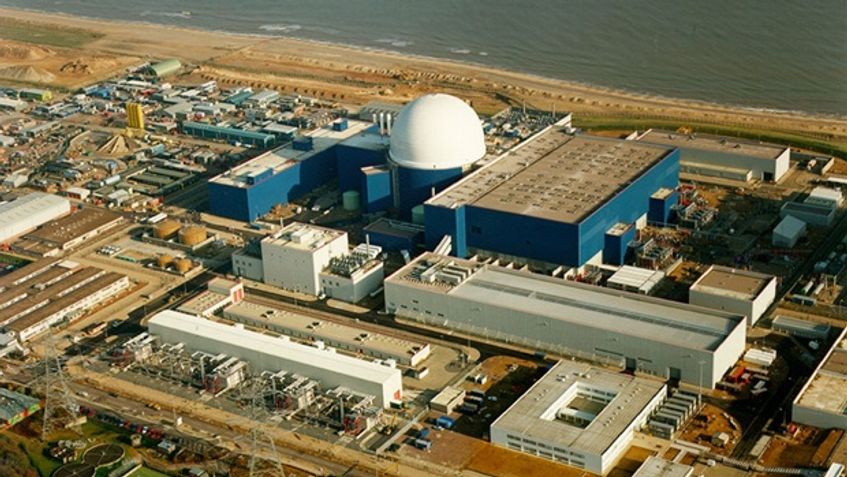 1995 - Sizewell B completed
Taking seven years to build and employing almost 3,000 staff and operatives, Sizewell B was the first pressurised water reactor to be constructed in the UK and the last operational nuclear power station to be built in the UK to date.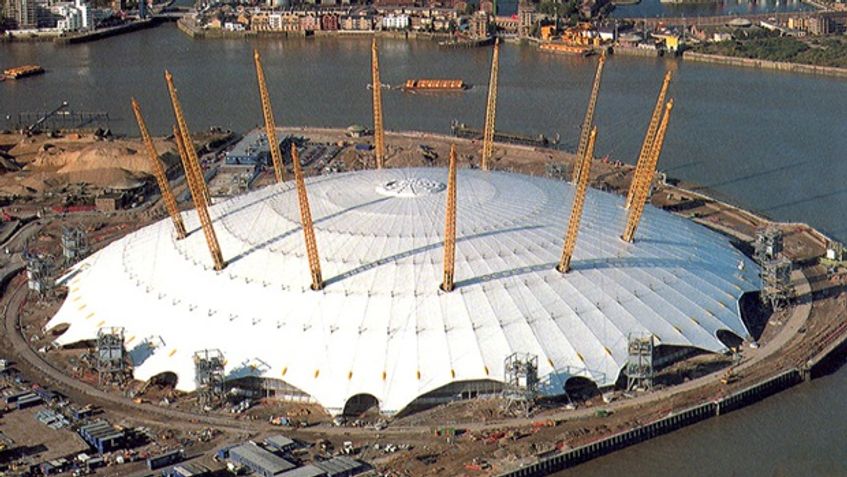 1999 - The Millennium Dome completed
An iconic structure built to mark the beginning of the third millennium. A 100,000sqm enclosed space, 320m diameter, one kilometre around and 50m high, the Dome is suspended from twelve 100m yellow support towers, one for each month of the year, or each hour of the clock face, representing the role played by Greenwich Mean Time. The dome has since become the most popular live music and entertainment venue in the world.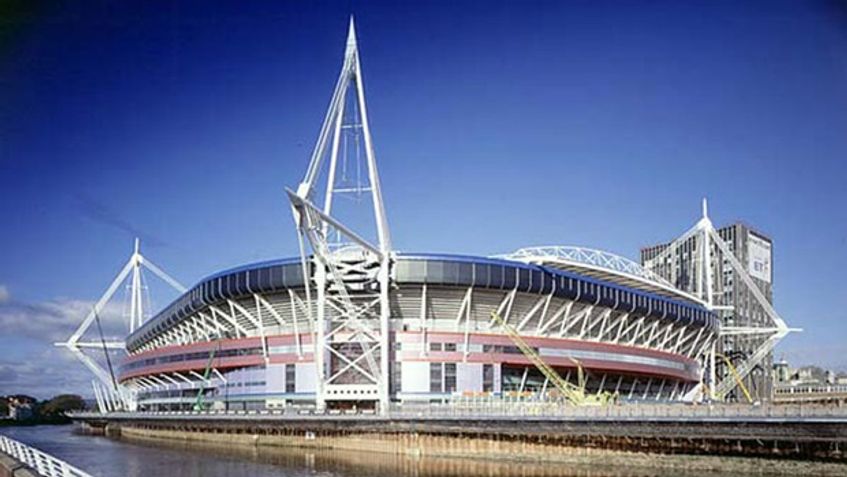 1999 - The Millennium Stadium completed
One of the world's most spectacular sporting arenas, completed in time to host the 1999 Rugby World Cup. The stadium has a magnificent 72,500 spectator capacity and boasts the first retractable roof of any major venue in the UK.
1999 - Bluewater shopping centre completed
Europe's largest construction project of this era, when it opened its doors to shoppers Bluewater was the largest and most innovative retail and leisure destination of its kind. The three malls are styled as balconied streets and topped with glass-sided dome roofs to allow maximum natural light.
2000 - 2009
2001 - Laing O'Rourke formed
2001 marked the formation of Laing O'Rourke, the UK's largest privately owned construction company following the transformational acquisition of the construction arm of John Laing Plc by R O'Rourke & Son.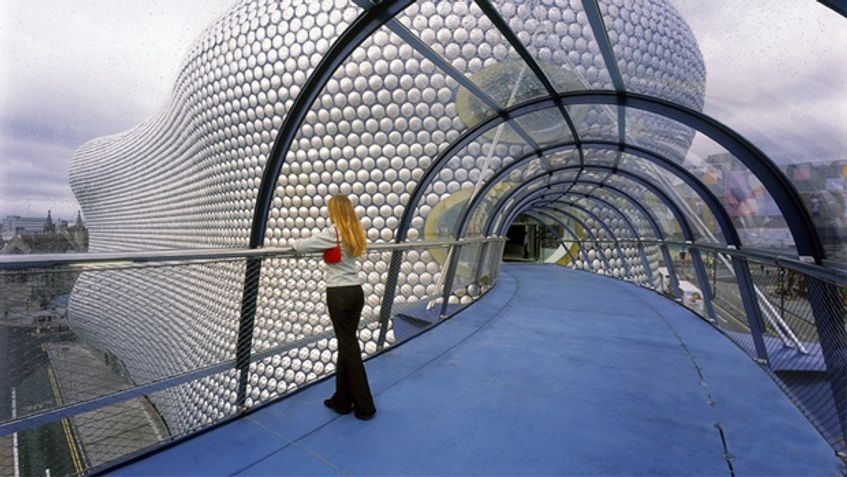 2003 - Selfridges completed
Design and Construction of a truly unique external facade, a gigantic 'sequin dress' of 16,000 aluminium spun discs draped over an engineered spray-concrete shell. This award winning, iconic store included 25,000m² of retail space on four floors, creating the centrepiece for the redevelopment of Birmingham city centre.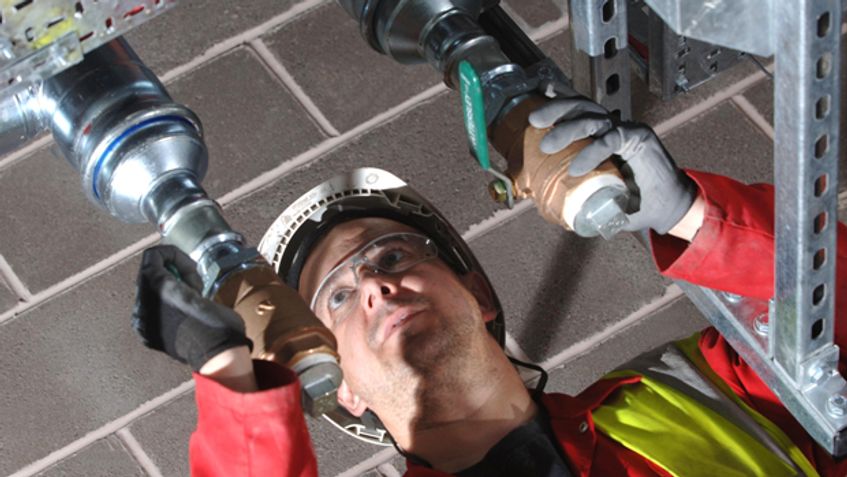 2004 - Acquisition of Crown House Technologies
The acquisition of mechanical and electrical experts Crown House Technologies further bolstered Laing O'Rourke's growing Support Services portfolio and strengthened the company's integrated delivery offer.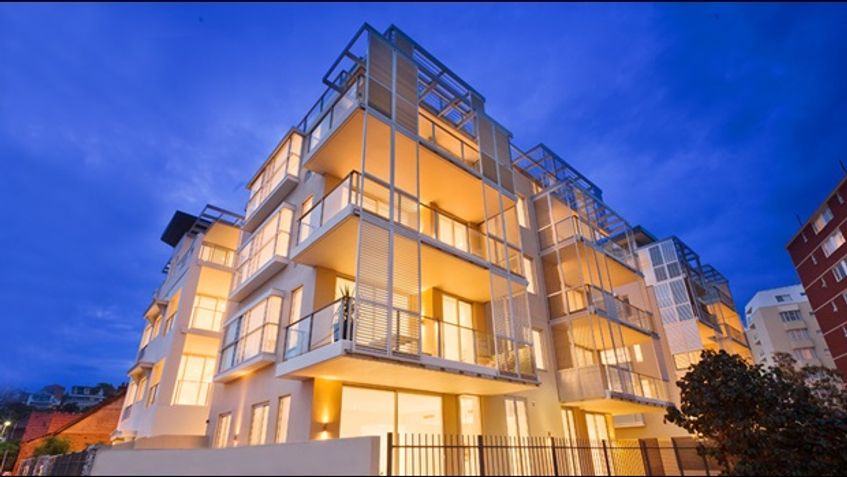 2004 - Laing O'Rourke launches in Australia
Laing O'Rourke Australia commences operations across the property markets of both New South Wales and Queensland, focusing on a diverse range of developments covering the residential, commercial and industrial sectors.
2006 - Dubai international Airport completed
Al Naboodah Laing O'Rourke was responsible for the engineering, procurement and construction of the third terminal substructure at Dubai Airport. The complete structure is approximately 1km long and 100m wide. At its peak the workforce totalled 10,000.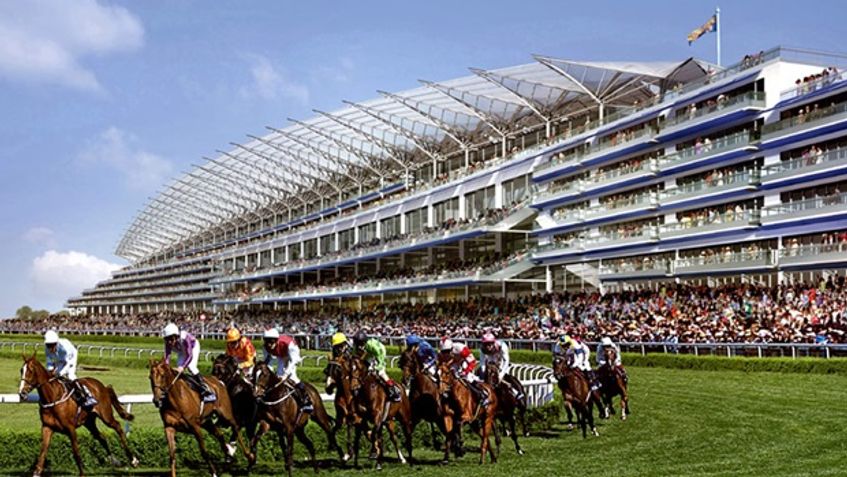 2006 - Royal Ascot Racecourse completed
With around 1,600 construction employees working around the clock to meet an immovable deadline, it was one of the closest run finishes ever seen at the venue. The grandstand and racecourse were demolished, constructed and reshaped in the space of only 20 months.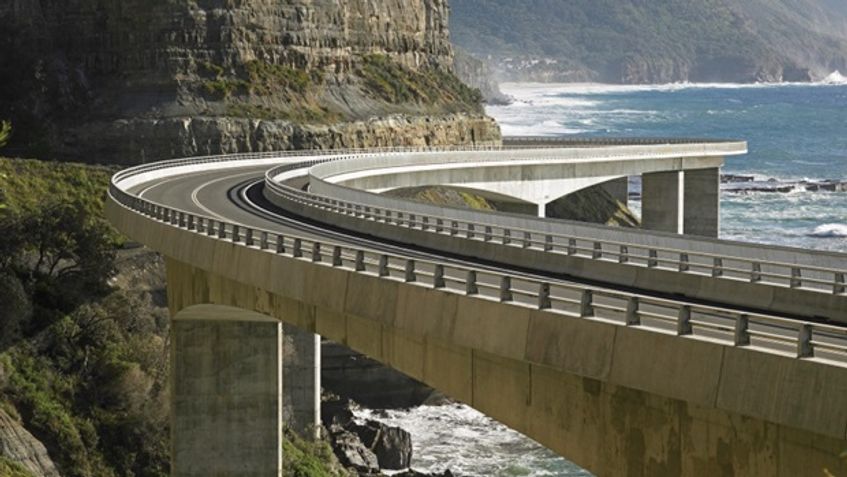 2006 - Completion of Lawrence Hargave Drive Bridge in the Illawarra
An innovative and award-winning transport solution was developed to safeguard road users previously at risk from rock falls along the 900 metre stretch of Lawrence Hargrave Drive between Coalcliff and Clifton, north of Wollongong.
2006 - Laing O'Rourke acquires Barclay Mowlem's infrastructure business in Australia
An innovative and award-winning transport solution was developed to safeguard road users previously at risk from rock falls along the 900 metre stretch of Lawrence Hargrave Drive between Coalcliff and Clifton, north of Wollongong.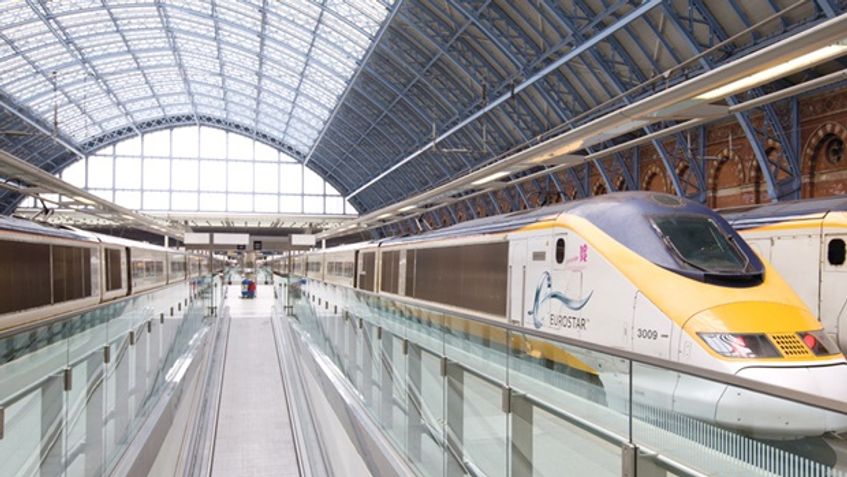 2007 - St Pancras Station completes
Laing O'Rourke was awarded the major redevelopment contract as leaders of an integrated Joint Venture. This incredibly complex renovation project to increase the station's national and international capacity involved extensive changes to the platform configurations, extending and refurbishing the current station and constructing a brand new Thameslink 'box' underground station.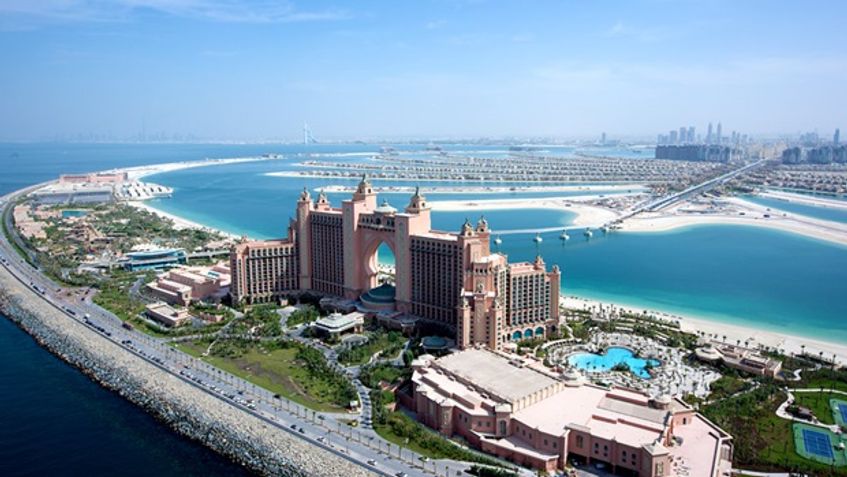 2008 - Atlantis, The Palm completed
Situated at the head of the magnificent Palm Jumeirah, a man-made island, this iconic 1539-room luxury hotel and leisure complex opened to international acclaim in 2008.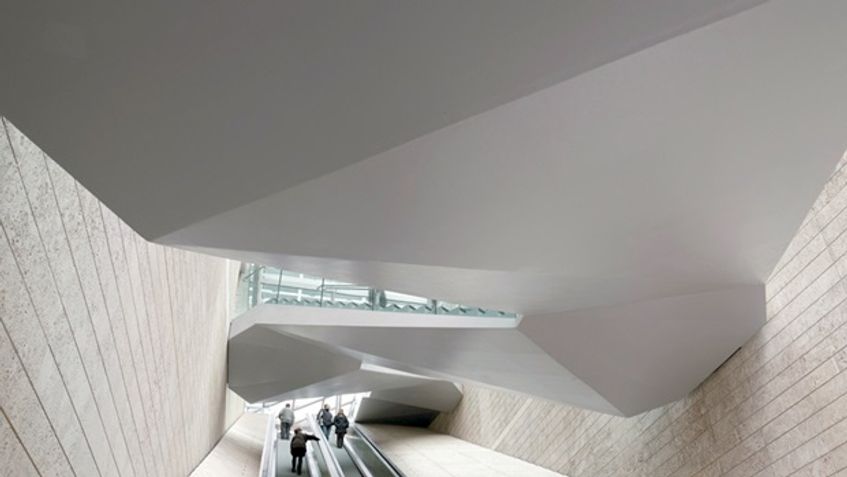 2008 - Liverpool one opens
Laing O'Rourke was the leading construction partner on one of Europe's largest city centre mixed used regeneration projects, responsible for site-wide management of project, programme, design and site operations. Its official launch in 2008 coincided with Liverpool's celebration as the European city of culture.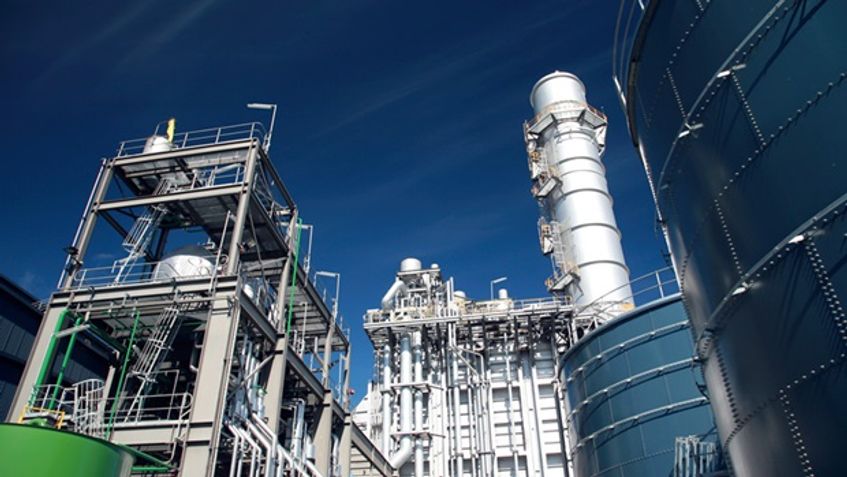 2008 - Newgen Kwinana Power station completed
The Kwinana facility is now Western Australia's most modern and efficient base-load power station, providing electricity to the state's South West Interconnected System (SWIS). It is also one of the most efficient power stations in the country, and is helping Western Australians reduce their carbon footprint.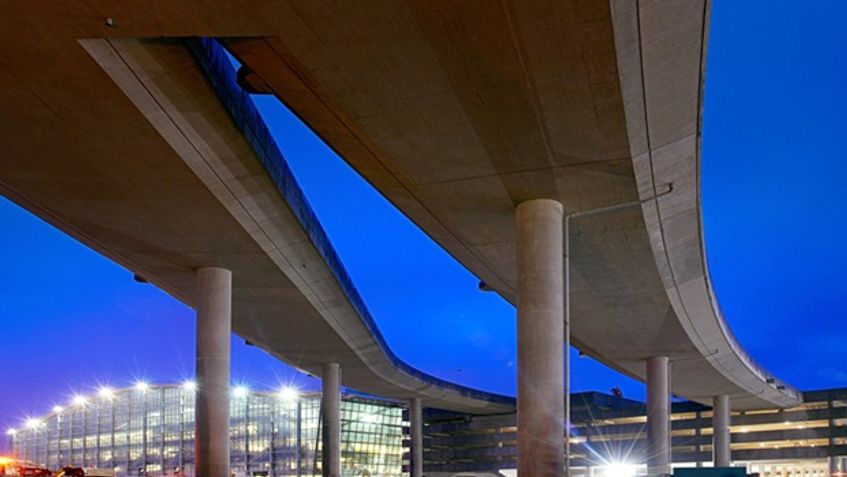 2008 - Heathrow terminal 5 opens
The largest construction project in Europe at the time, T5 is an innovative and extremely complex multi-modal transport interchange designed to meet the challenges of the 21st century and handle up to 30 million passengers a year.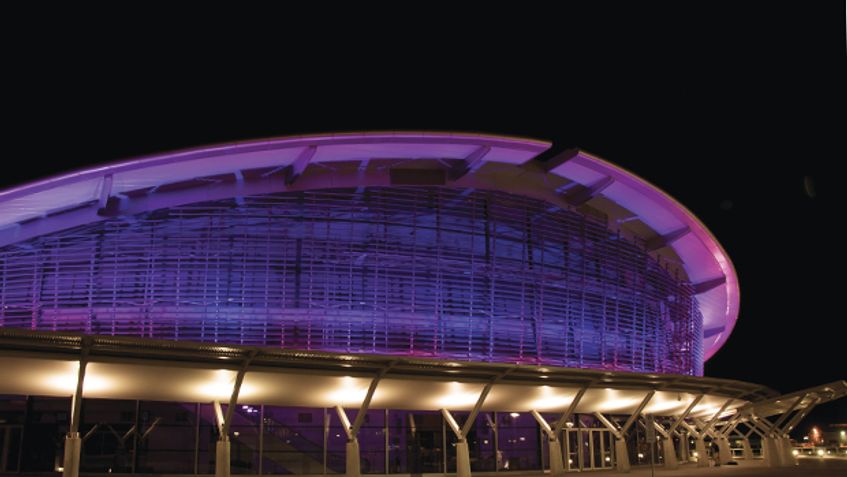 2008 - Darwin Convention Centre opens
This landmark project was officially opened in 2008 and delivered as part of a joint venture. It is located on the eastern edge of Darwin's waterfront and features a 1500-seat tiered plenary hall, extensive conference facilities and 4000 square metres of exhibition space.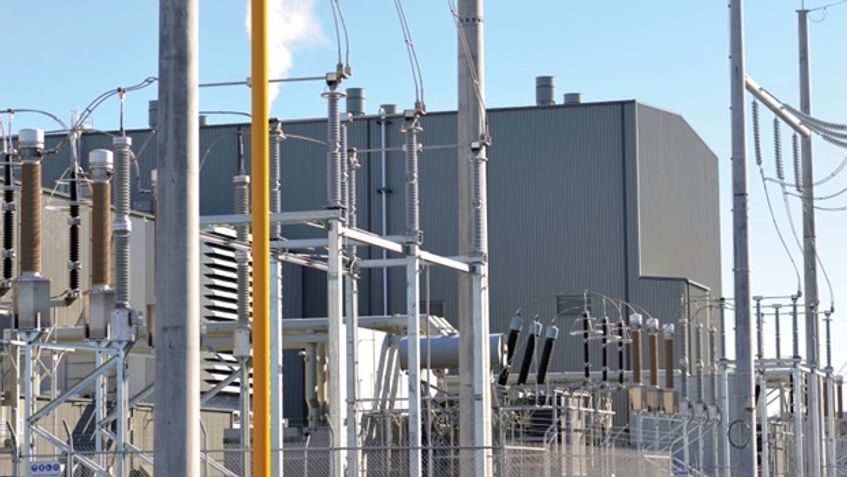 2009 - Darling downs power station completed
Darling Downs Power Station is the biggest combined cycle power station in Australia. It emits about half the greenhouse gas emissions of a coal-fired power station using current technology, saving 2.5 million tonnes of greenhouse gases a year - the equivalent of taking 600,000 cars off the road. It also uses less than three per cent of the water a conventional water cooled coal-fired power station would use.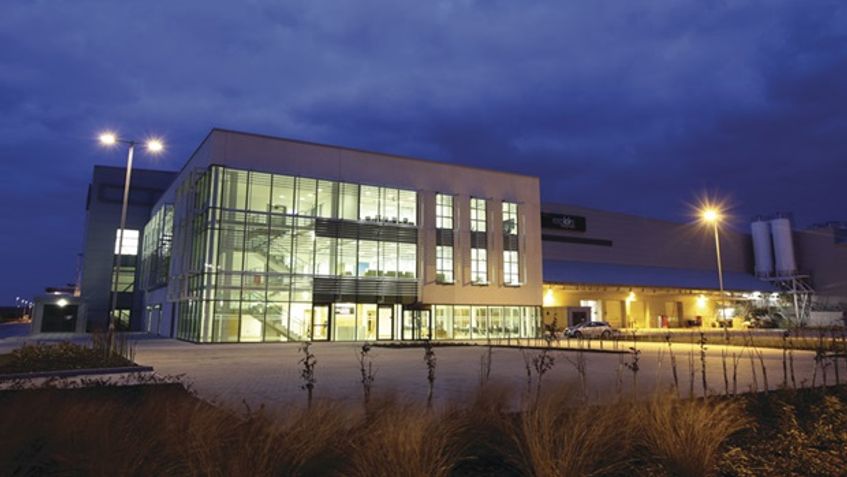 2009 - Explore industrial park begins production
Laing O'Rourke's state of the art pre-assembly manufacturing facility, the most advanced of its kind in the UK is officially opened. It marks a new era for the Group's investment in and utilisation of Design for Manufacturing and Assembly (DfMA), bringing enhanced safety, higher quality and faster delivery to projects.
2010 - 2016
2010 - Aldar HQ completed
With the distinction of being the first spherical building in the Middle East, this is a stunning landmark construction and an iconic headquarters for Aldar Properties PJSC.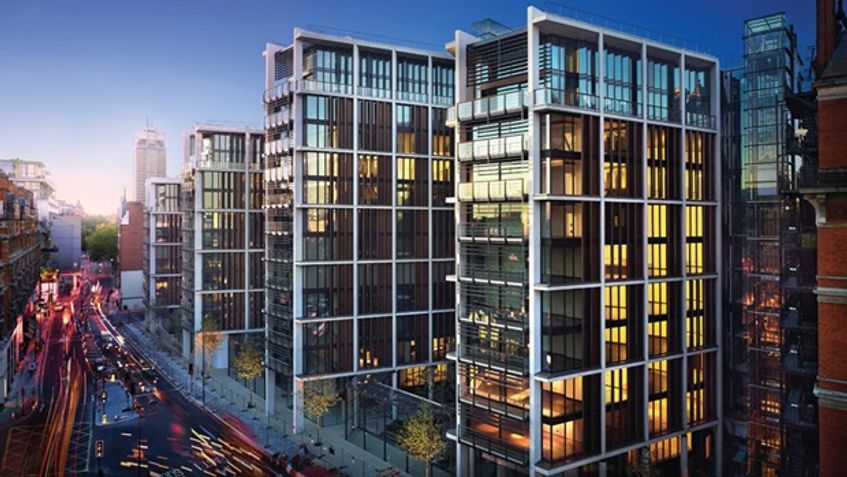 2010 - One Hyde Park completed
Described by the eminent architect Lord Rogers as the finest quality development he had seen in his 50 year career, the One Hyde Park high-end residential development, in the heart of Knightsbridge, is remarkable and groundbreaking for many reasons. The levels of innovation in engineering, as well as other areas of the build, emphasised the Group's unwavering commitment to providing clients with smart construction solutions.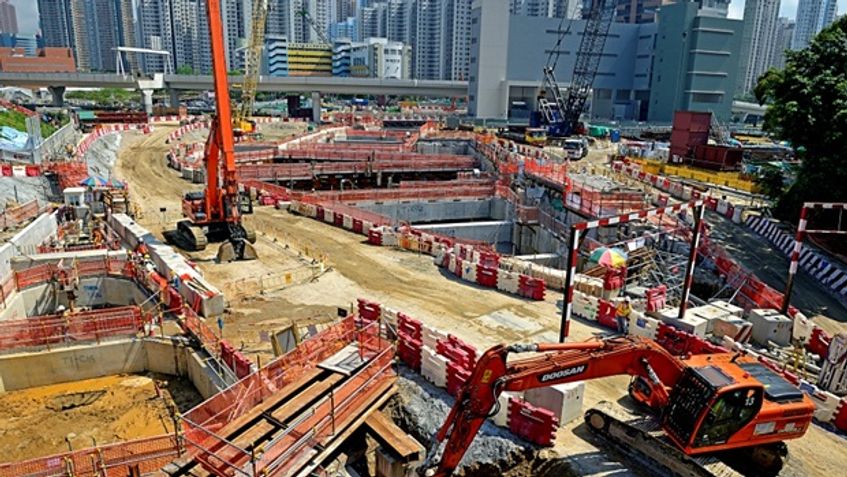 2010 - MTR Express rail link projects commence in Hong Kong
In 2010, Laing O'Rourke's Hong Kong business secured three major transport infrastructure contracts with metro rail operator MTRC. Working in one of the worlds most congested urban environments the packages included major tunnelling, rail and civil infrastructure works under the heart of Hong Kong.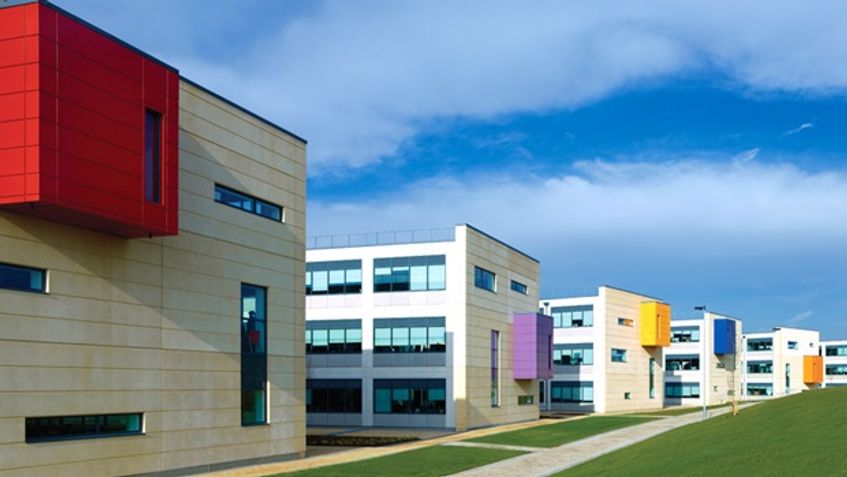 2011 - Corsham completed
Working to the exacting time and quality demands of the Ministry of Defence, this multifaceted project involved the completion of a 180-bed living accommodation and mess, extensive office space, Global Operations Security Control Centre (GOSCC), sports facilities, 1,200 parking spaces, an armoury, substantial stores and vehicle maintenance facilities.
2011 - Chevron Gorgon Lng Plant project commences
The Gorgon LNG Project involves the construction of a 15 million tonne per annum LNG plant on Barrow Island, off the northwest coast of Western Australia, and a domestic gas plant with the capacity to provide 300 terajoules supply per day. It is Australia's largest single infrastructure project.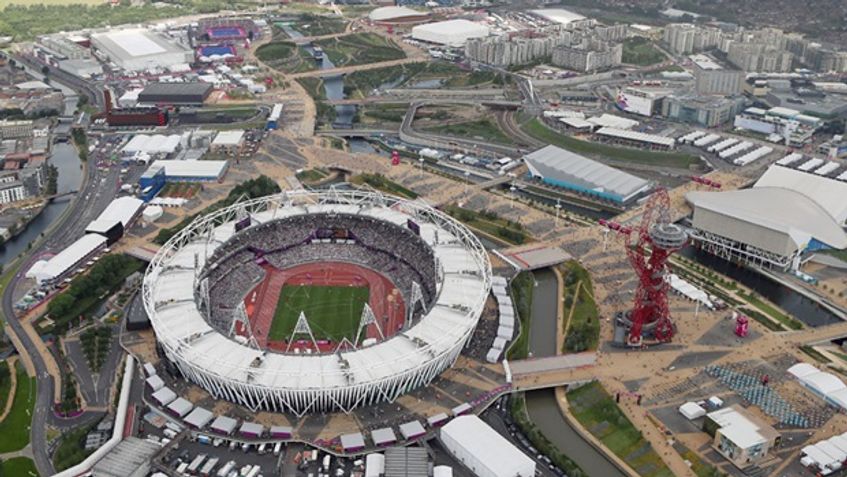 2012 - Olympic and paralympic park completed
With the world watching, Laing O'Rourke – as part of the ODA's delivery partner CLM – was tasked with delivering one of the most complex feats of programme management ever undertaken. The result was the transformation of 670 acres of contaminated wasteland in Stratford into a world-class venue – delivered over the line on quality and to budget in time to host the most successful Olympic and Paralympic Games in history.
2012 - First data centre project in Australia completed
Laing O'Rourke was appointed as the principal design and build contractor for a high-security data centre for an international technology provider – successfully leveraging our technical delivery expertise from Europe's top tier data halls into the emerging Australian demand for such facilities.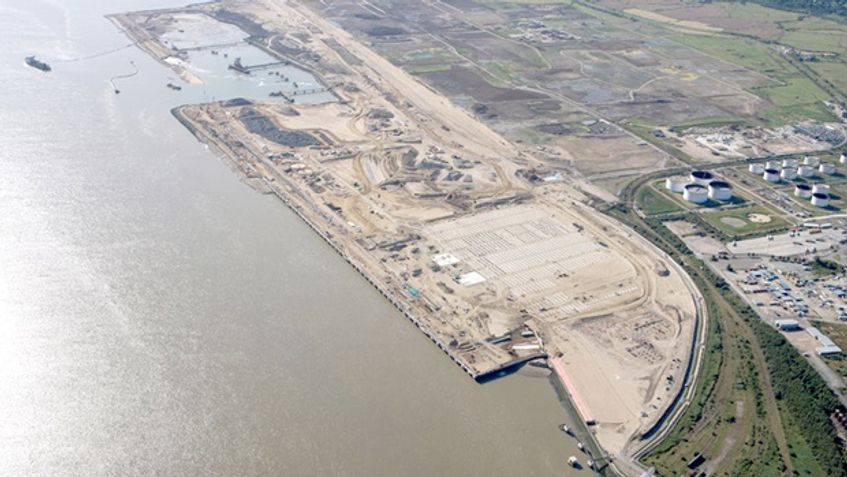 2012 - London Gateway Port
Laing O'Rourke was principal contractor, working alongside Dredging International to deliver this unique development, located just 25 miles from central London. Using world-leading technology to increase productivity and reduce costs, the largest deep-sea container ships in the world dock and unload using streamlined automated systems.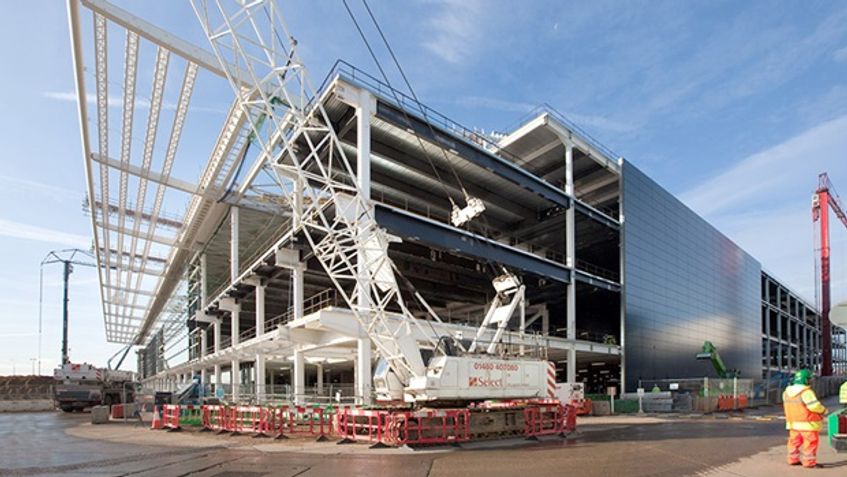 2012 - Terminal 2 Heathrow
A state-of-the-art terminal building for one of the busiest airports in the world. The four-storey building replaced the airport's oldest terminal, delivering capacity to handle 30 million people annually.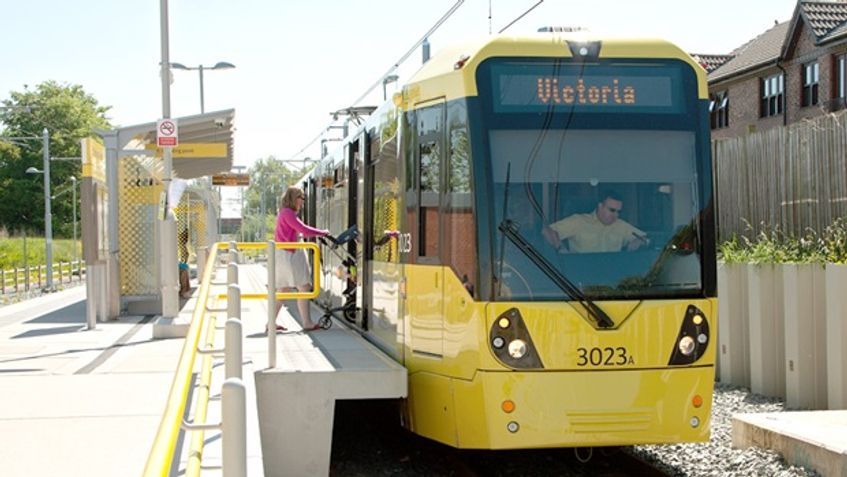 2012 - Manchester Metrolink
In consortium, Laing O'Rourke and VolkerRail are designing and delivering the extensive civil and rail infrastructure elements of the programme, with Thales UK, providing the electrical engineering works. Valued at £900 million, the contract will see the Metrolink network treble in size to become the UK's largest urban tram network.
2012 - Crossrail
As the leading delivery partner for station construction on the massive Crossrail urban mass transit scheme, Laing O'Rourke is constructing Canary Wharf, Tottenham Court Road, Liverpool Street and Custom House stations. The first of these was an incredibly demanding project involving the delivery of a submerged structure under the River Thames at the Isle of Dogs.
2014 - The Leadenhall Building
The 224 metre building has become one of the most recognisable and iconic high-rise office developments in the square mile, occupying a prominent site directly opposite the distinctive Lloyd's of London headquarters. Over 80% of construction works took place offsite, reducing the delivery schedule by approximately six months.