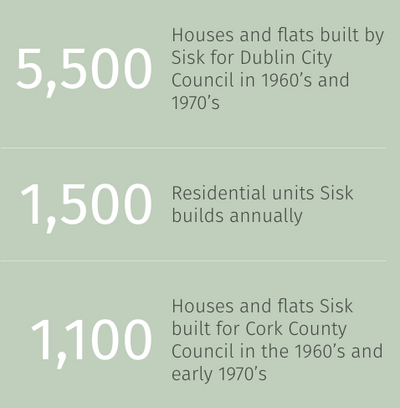 We've been building homes and communities in Ireland for over 50 years.
The division's primary ambition is establishing a residential delivery brand which will be recognised for quality and expertise to rival the best house-building developers in Ireland.
Market leading expertise
To ensure we can provide the best service to our customers, our home building team work with our broader construction teams in a 'one company' approach so our customers benefit from our vast experience with full access to our range of skills, expertise and know-how for delivering your residential projects.
We have attracted specialist housebuilding staff to ensure the cost base and overheads are appropriate to a streamlined house-building business.
Sisk Living has established its brand with the completion of several schemes in Ireland to a high standard of quality and effectively meeting all other stakeholder needs.