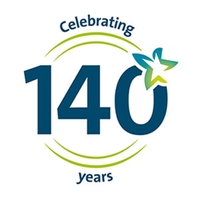 In 2021 we celebrated the 140th anniversary of Royal HaskoningDHV; we are proud of our heritage.
The adventure started in 1881 with the young and ambitious engineers Johan van Hasselt and Jacobus de Koning setting up the first independent agency in the Netherlands. The journey continued with the founding of the the Vereenigde ingenieursbureaux voor bouw- en waterbouwkunde (United Engineering Offices for Construction and Hydraulic Engineering) by engineers Heederik, Dwars, Groothoff en Verhey in 1917 and remain part of our DNA today.
Royal HaskoningDHV 140 anniversary
Our history is a journey from a small group of passionate people to the 6,000 employee-strong firm we are today. Now we are an international community focused on enhancing society together with the same perseverance and ingenuity as our founding fathers displayed.